Blockchain News
Mastercard & ConsenSys to Support Multi-Blockchain Commerce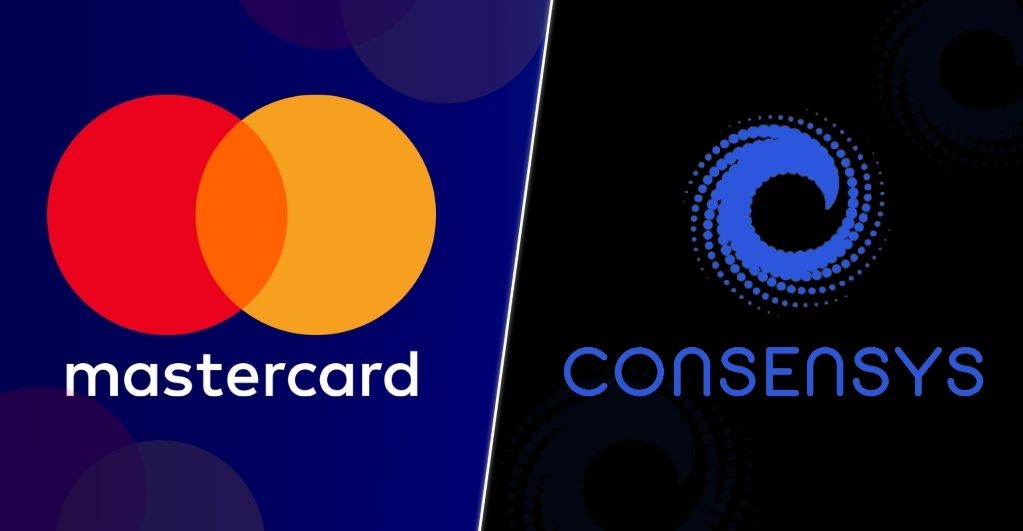 The year 2020 was a fruitful one for blockchain tech, and 2021 seems to be producing similar results. Mastercard recently made an official announcement stating it is partnering and investing with ConsenSys (an esteemed software engineering organization) to enhance the future of blockchain commerce.
ConsenSys has been in the industry since 2014, providing services and tools to enhance the ETH (Ethereum) ecosystem. It has helped developers construct next-gen networks, further facilitating the development of robust financial techs and infrastructures.
The company managed to raise over 65 million dollars to speed up the expansion of Web3 apps and DeFi (Decentralized Finance) on ETH with an enterprise blockchain framework. ConsenSys is in deals with worldwide financial services organizations like UBS and J.P. Morgan. Furthermore, its ties with industry-leading blockchain ventures like the Maker Foundation, Protocol Labs, The LAO, Fenbushi, and Alameda Research also played a crucial role in the fundraising.
Its products tend to garner ETH developers, consumers, and organizations. One major reason behind the same is its premium benefits offering, such as automated financial settlement, transparency, and virtual scarcity. Each perk helps digital financial innovations like cryptocurrencies and NFTs globally.
Its Quorum also possesses an open-source protocol layer, empowering organizations to utilize ETH in public and private blockchain apps' production. These apps are a crowd-pleaser due to their custom features, security, and scalability.
To gain a surge in the blockchain circle, Mastercard will be collaborating with ConsenSys on numerous fronts. Combining Mastercard's payment network and blockchain patents with ConsenSys' blockchain development properties is bound to result in a powerful tech stack. Although Mastercard has no plan of providing Ether any network support, the partnership showcases its project versatility in the domain.
With blockchain and crypto entering the mainstream arena, it's evident that industries need to accommodate them in routine proceedings. However, to achieve that, the market infrastructure needs to be adept. The partnership between Mastercard and ConsenSys will surely play a part in it.