Blockchain News
Insolar Launches New 1.8 Version Of Insolar MainNet With Intuitive Features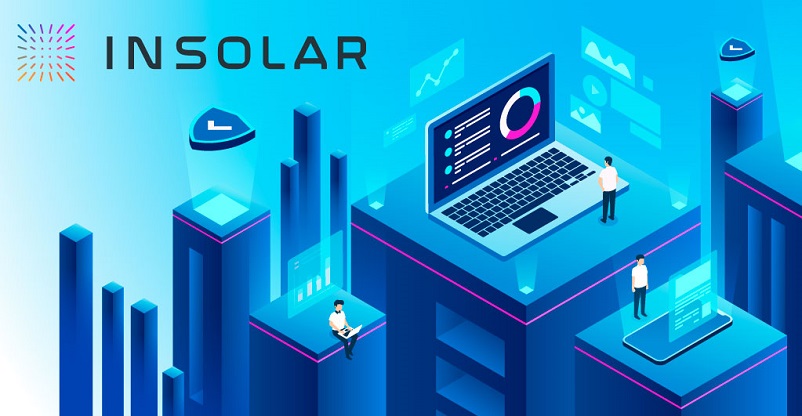 Working as a leading blockchain network designed for business enterprises, Insolar has achieved a milestone as it launched the version 1.8 of its Mainnet to enhance user experience. The new update has infused UI and UX developments of Insolar Wallet solution along with a monitoring dashboard feature for Insolar MainNet. The team took to its Twitter handle to circulate the news in its community and released a post which read:
MainNet release 1.8 is now live! UI and UX improvements of #Insolar Wallet, plus network monitoring dashboard functionality.

Read more: https://t.co/UkYWPdeH9z$XNS #XNS #Mainnet #blockchain #blockchaintechnology

— Insolar (@insolario) June 24, 2020
As per the report, the latest network update will enhance the usability, operability, and accessibility for the users making the interface more seamless for smooth working. The Insolar Wallet will now support 8 new languages on its network while the monitoring dashboard has been introduced with stats offered to crypto exchange nodes on the dashboard, including jet drops and the records therein.
Network Improvements Designed for Users
The menu panel has been revamped to aid the novel as well as the long-time users with natural and streamlined use.
The right-hand menu panel has been replaced with the language selection feature.
On the left-hand panel, you can find the user icon, which will be used to scroll through the language selection option.
You can access the information required from the links given on the left-hand menu section.
Insolar Wallet Upgrades
The latest version 1.8 of Insolar MainNet has added 8 languages to the system making the total to 9 native languages. These included Chinese, Indonesian, Japanese, English, Portuguese, Russian, Turkish, and Vietnamese. To choose your favorite language, one needs to click on the flag of the concerned country in the top right corner of the page, selecting your desired language for accessing Wallet.