Blockchain News
Elrond Teams Up With Shyft Network To Streamline Validation Of Data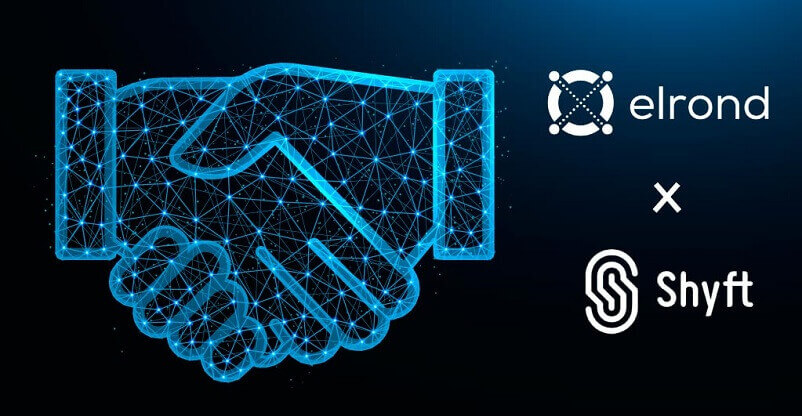 Elrond, the globally acclaimed robust blockchain solution, has announced the news about its strategic partnership with another highly acclaimed blockchain entity, the Shyft Network. The Shyft protocol works as an off-chain public network that aims to leverage data across public, private, permissioned, and permission-less environments. It brings trust and validation into the stored data while assuring the users in the best manner.
According to the report, the partnership will enhance the operability of the Elrond network. It will aid Elrond accounts and smart contracts to enjoy active participation in a bigger ecosystem allowing attestation, consent management, identity modules, and enhanced context to data extracted from different ecosystems.
Beniamin Mincu quoted, CEO, Elrond,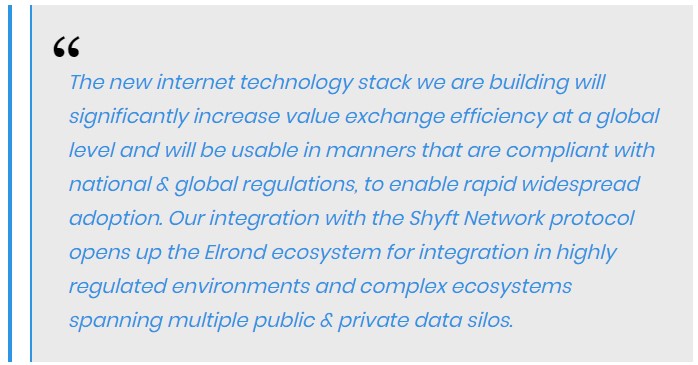 The partnership will facilitate the addition of the Elrond protocol to Shyft Network's Byfrost bridging infrastructure, which will support data interoperability across blockchain networks. Elrond will also have access to Shyft Network's current project, the FATF Travel Rule solution for VASPs. The applications on the Elrond network will be allowed to access European and global market infrastructure for entities, government organizations, clients, and dApp solutions by cross deploying Shyft's identity, KYC, and data structure modules.
Shyft Network is the first platform to enrich the industry with an end-to-end decentralized framework designed for the FATF Travel Rule. The open-source network allows counterparties to curate data-sharing guidelines while catering to the multi-jurisdictional requirements crucial for adherence to the global compliance rules. This includes the FATF Travel Rule, GDPR, as well as other significant data privacy plans.
Joseph Weinberg stated, Co-founder, Shyft Network,

In the current system, the information from the sender, as well as the receiver end, needs to be validated to ensure compliance for crypto exchange platforms. The Shyft protocol validates data without disclosing and harming confidentiality. The firm is working with the top 10 crypto exchanges for implementing the FATF travel rule used by the VASPs.