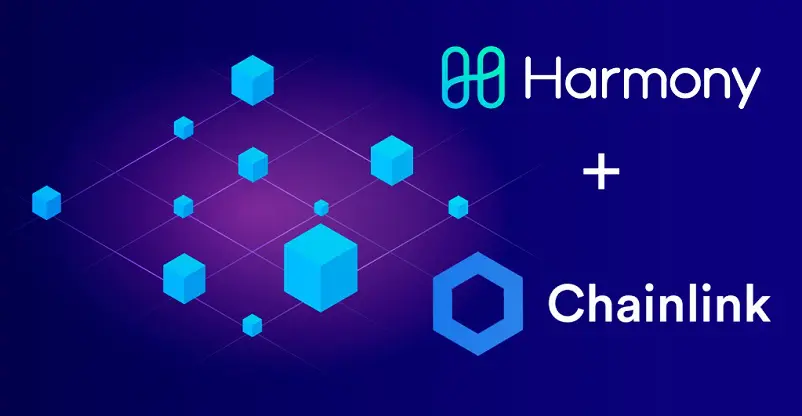 The highly-acclaimed, fast, and open-source blockchain catering to the requirements of DeFi, Harmony has announced the news about its strategic collaboration with Chainlink, the market-leading oracle network. To celebrate the collaboration with Chainlink, Harmony has dedicated a grants pool worth $7M for Chainlink-powered applications working on its blockchain.
Chainlink team took to its official Twitter handle to broadcast the news about its integration into the Harmony network and the grant. The post read:
According to the blog post, Chainlink oracles will give off-chain data resources to Harmony users in a seamless way. The DApp developers will enjoy access to accurate price feeds and other off-chain data resources for usage in their projects. The integration will fuel Harmony's core objectives to mainstream DeFi applications and cross-border finance through its revolutionary tools. The oracle solutions will facilitate Harmony in executing several cross-border finance transactions via accurate price feeds of off-chain data, thereby making value transfer highly secured and efficient.
"Increasing utility and decentralization is critical for our long-term success. This integration with Chainlink is key in that journey, and we're so excited to see developers exercise creativity to build DeFi and cross-border finance on Harmony with Chainlink. My vision is to fund hundreds of projects with our generous USD 7m Grant Program," quoted Stephen Tse, co-founder, Harmony.
Chainlink Features For Harmony Community
Reliable Price Reference Data- Chainlink allows its users to enjoy access to more than thirty decentralized price oracles that are currently in production. They offer accurate price feeds for cryptocurrencies, FX rates, indices, commodities, and many other assets. The DApp developers can use these price oracles or set out their native oracles easily.
External Adapters- The developers can use Chainlink external adapters to integrate with any reliable off-chain API network. This facilitates the acquisition of data from the best data providing portals, web APIs, enterprise systems, IoT networks, payment solutions, blockchains, etc.
Nodes- Presently, Chainlink boasts of more than thirty security-checked node operators or oracles for its global community. The users can infuse the nodes in the decentralized oracle systems. There are nearly 100 community nodes that can be availed on the marketplace provided by the Chainlink network.
The $7M grant program for fintech projects is likely to attract more customers to Harmony blockchain. With Chainlink, Harmony aspires to evolve as a superior blockchain network studded with lucrative features for users and supporters.