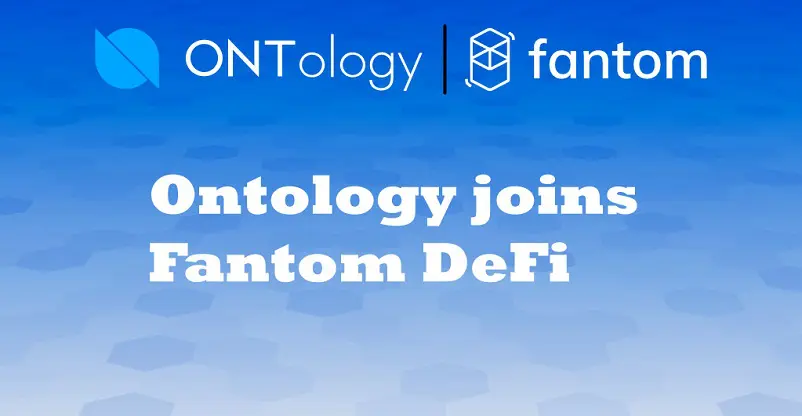 Ontology announced that its utility token ONT would be collaterally integrated with the decentralized financing (DeFi) ecosystem of Fantom for minting synthetic currencies. The collateral integration of Ontology's native token with Fantom DeFi will also lead to minting fUSD.
In 2020, this partnership will allow ONT holders to use fMint for accessing synthetics such as fUSD. ONT can also be used as a collateral token for various Fantom DeFi products. In this collateral integration, the fLend token allows Ontology users to borrow and lend assets. Similarly, the fTrade token enables them to trade these digital assets.
Ontology is known for its open-source, high-performance blockchain digital identities. It has established its reputation by offering infrastructure support for cross-chain collaborations. It provides Layer 2 scalability for crypto platforms and designs flexible blockchain to fit their requirements.
Ontology userbase has been using the set of data sharing protocols on decentralized identity to improve the security, speed, and reliability of ONT tokens, its mobile digital ID applications, as well as the entire ONT ecosystem. Before its collateral integration with Fantom DeFi, Ontology has developed DDXF, which is a decentralized data exchange running on a collaboration framework.
With the Ontology-Fantom collaboration, ONT users can also long their Bitcoins (BTC) and mint fUSD against the ONT in fMint. This will not lead to losing explore to the ONT collaterals. They can also use BTC to mint fUSD and buy synthetic Bitcoins (fBTC) through fTrade. With this operability, ONT holders can now sell their fBTCs for fUSDs in the future. This can help them repay their minted debt with ease.
ONT users can also shorten their BTC and keep their exposure to ONT collaterals intact while minting fBTC against ONT tokens in fMint. Later, they can either sell the fBTC in fTrade or rebuy fBTC for repaying the minted debts in the future. Simply put, the collateral integration of ONT with fMint, fTrade, and other Fantom DeFi products lets users repay their outstanding minted debt easily and get additional collaterals for withdrawal.
This partnership will help the Fantom Foundation stay committed to its goals of building open-source and decentralized technologies for distributed ledgers. Going forward, Fantom aims to build a secure, superfast, and scalable DeFi ecosystem for multiple industries. Such collateral integrations will allow Fantom to help organizations and crypto-holders build secure and decentralized applications for solving the very "real-world" problems through virtual currency.