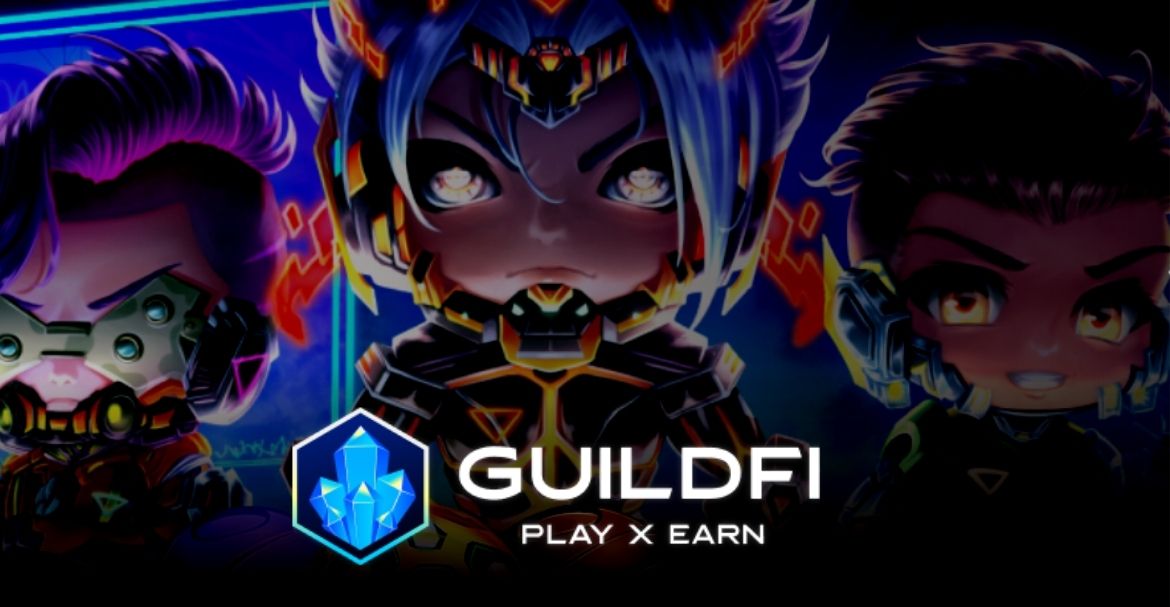 GuildFi has closed a US$6 million seed financing, co-led by DeFiance Capital and Hashed, and this news was shared with GuildFiers today. Pantera Capital, Coinbase Ventures, Alameda Research, Animoca Brands, Dapper Labs, Play Ventures, Coin98 Ventures, and SkyVision Capital have also invested.
They expressed gratitude to their friends for their support since the beginning of their journey, including Kenneth D. Cron from Coin Operated Games, Mirza Uddin from Injective Labs, Thuat Nguyen from Kyros Ventures, Ronald Koo from Petrock Capital, Calvin Chu from Impossible Finance, Tascha Punyaneramitdee from Alpha Finance Lab, Soravis Srinawakoon from Band Protocol, Wego Chen from Block Tempo and many others.
A robust and profitable project relies greatly on its followers, financiers, and sponsors, which they have in plenty thanks to the abovementioned list. Their investors and supporters contribute a wealth of knowledge in a variety of fields, including but not restricted to DeFi, gaming, exchanges, and community, which is the perfect blend for GuildFi's foundation as they work to create a connected Web3 ecosystem of games, NFTs, and societies.
GuildFi now has the support of DeFiance Capital. GuildFi is led by a group of people who have a love for gaming as well as a high level of expertise in developing crypto networks.Their ability to establish the greatest platform of influencers in Thailand and Asia demonstrates their unrivaled capabilities in customer education and community development. GuildFi has the required building elements, according to Definance Capital, to realize its ambitious objective of integrating gaming groups becoming an all-in-one platform that offers the interests of gamers, titles, and guilds. Although Valve's Steam rearranged the ordering of conventional gaming platforms, the Hashed team believes that the next-generation gaming infrastructure will be based on a mix of play-to-earn gameplay and in-game interoperability assets. Decentralized platforms, according to Hashed, will be the future norm for the gaming business. The more power a game gives its participants, the more likely it is to be a hit. In this regard, GuildFi has a great deal of potential to establish itself as a unique game console.
GuildFi is expanding into a linked environment with several advanced features, such as GuildFi ID, game discovery, scholarship gateway, GameFi tools, Proof-of-Play awards, and Metadrop Launchpad, thanks to this funding round. GuildFi's objective is to work with game producers around the world to discover and engage the ideal gamers, as well as to help them with in-game asset investment, campaign coordination, and other systems to support successful launches and good growth.
GuildFi has effectively built a notable playing guild as well as the most renowned Axie Infinity playing tools on the marketplace, thanks to massive backing from the communities, particularly early customers from Thailand. These accomplishments have laid the groundwork for the GuildFi platform, showcasing its enormous market compatibility (they've already attracted over 100,000 registered members, 25,000 active daily users, and 1500+ scholars in just three months), as well as its massive expansion prospective.