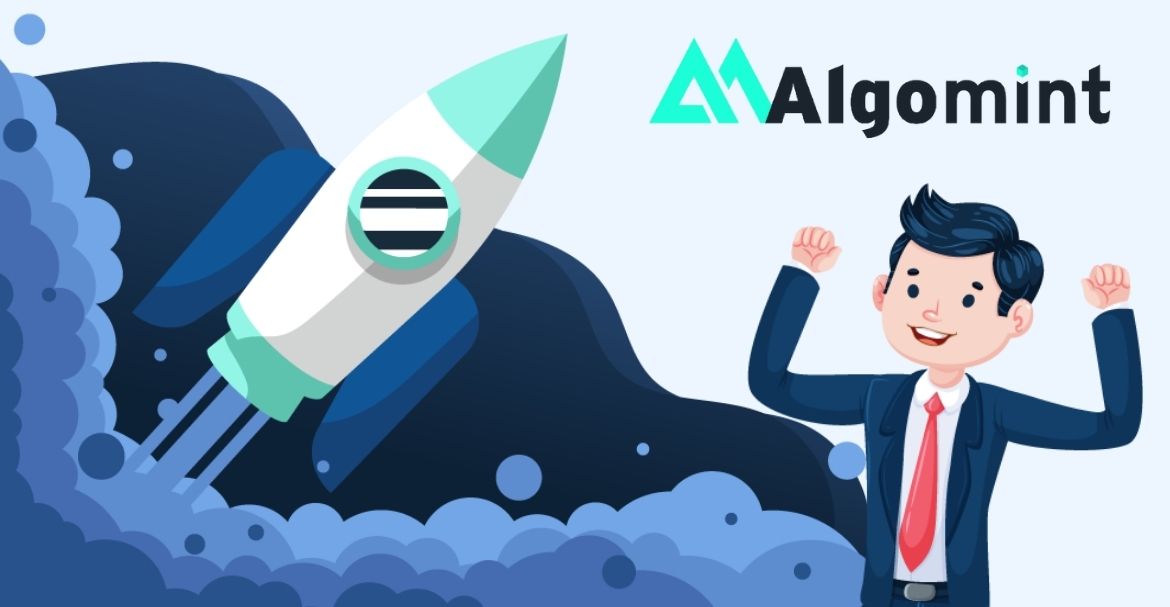 Algomint Mainnet will launch on 22nd November 2021, which will happen after long anticipation by Algorand and Blockchain communities. Users of the Algomint platform will be able to take advantage of the Algorand protocol's intrinsic benefits with other popular digital currencies, starting with BTC and ETH. With the transaction speed of 46,000 per second at $0.001 per transaction, users can use their assets for investment, trading, borrowing/lending, and yield farming purposes in the Algorand ecosystem by minting GoBTC and GoETH.
How does it Work
Algomint users can bridge assets by storing BTC or ETH in the Copper, a safe custody vault, and minting 1:1 GoBTC or GoETH. As a result, bridged assets can participate in Algorand DeFi operations.
The Long Journey to get here
The road to the mainnet launch was not easy, with community-building activities beginning in May this year. Since then, Algomint has built a thriving, enthusiastic community on Twitter, Medium, Telegram, LinkedIn, and YouTube, among other platforms.
The security audit was conducted by the Vantage Point in August, followed by the deployment of the testnet in September. There were around 5,000 unique user sessions; the testnet was a significant milestone for Algomint, as it gave the committed community their first chance to use the platform.
The developer team was able to identify various enhancements that may be deployed for the mainnet due to this effort. Algomint also formed broad collaborations with other DeFi platforms in September, including Pact, AlgoFi, and Meld Gold, paving the way for significant development shortly.
The Road Ahead
The launch of the mainnet is a significant milestone for Algomint and the community. The governance token will release in Q1/2022 to strengthen the platform's decentralized character. It will also be listed on the centralized market MEXC at the same time.
Algomint will continue to improve the user experience by redesigning the platform's user interface and implementing DeFi incentive schemes. Moreover, the app's future versions will help decentralize the complete platform by assessing the company's KYC criteria and shifting custody of BTC and ETH on-chain via Smart contracts.
Free Minting for Initial Three Months
To commemorate the launch of the mainnet, Algomint is set to offer fee-free minting for the initial three months. This implies that there will be no Algomint cost during the conversion of assets to ASAs. However, Blockchain transaction costs, such as Ethereum gas fees and fees for the Algorand transaction, will continue. Burning fines for Algomint will also apply.