Stock News
FTSE 100 Soared Up the Yield Ladder After Uk Vaccine's Approval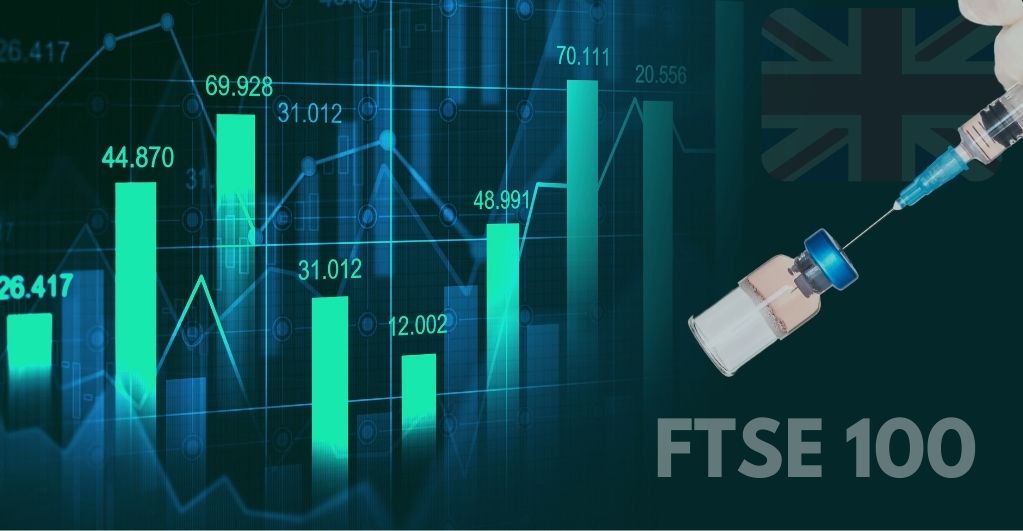 In November and especially last week, the UK market's major FTSE indices and particularly FTSE 100 surged up by gaining high points on the market index. It had risen in value worth more than 180 billion pounds, i.e., 12.4% to 13.2% in November, which was its highest monthly performance since January 1989 of 14.4%. 
The FTSE 100 index's gain recorded its best month since 1989 had heightened because of the mounting hopefulness towards news of an early coronavirus vaccine that may spark more rapid economic recovery than expected from the COVID – 19 Pandemic recession. 
To state in a nutshell that Britain market's and European market's shares witnessed a flat surge of over 1.5% in the index at the closure of the session on Wednesday in London based blue-chip companies after the UK became the first country in the world to approve the COVID-19 vaccine to be released as Pfizer and BioNtech's joint effort solution.
Overview About the Vaccine
The United Kingdom is one of the most affected countries that is hit by the pandemic in all terms and with amongst the highest death toll in the countries in Europe and other countries in the world. Therefore, now it has catapulted the European Union, the United States of America, and many other countries in the world. Thus the UK became the first country in the western part of the world to authorize a Covid-19 vaccine against coronavirus global Pandemic on Wednesday 2nd December 2020. 
The said vaccine that is released with the joint efforts of Pfizer and BioNTech as Pfizer/BioNTech vaccine was granted emergency authorization by British regulatory authorities. According to Pfizer's statement, the final analysis of the Phase 3 trial of the said COVID–19 vaccine has shown the result of 95% effectiveness in preventing infections, even in older people, and caused no serious side effects and safety concerns. 
Therefore, the first doses are expected to be rolled out from early next week onwards. As per Britain's regulatory bodies announcement, the said vaccine will be rolled out first to the elderly people in care homes, to people or caretakers – who care for them, health workers, and other vulnerable people will be top of the priority list of receiving the COVID–19 vaccine.