Stock News
FTSE 100 Plummets at Lower Point After Seven Weeks High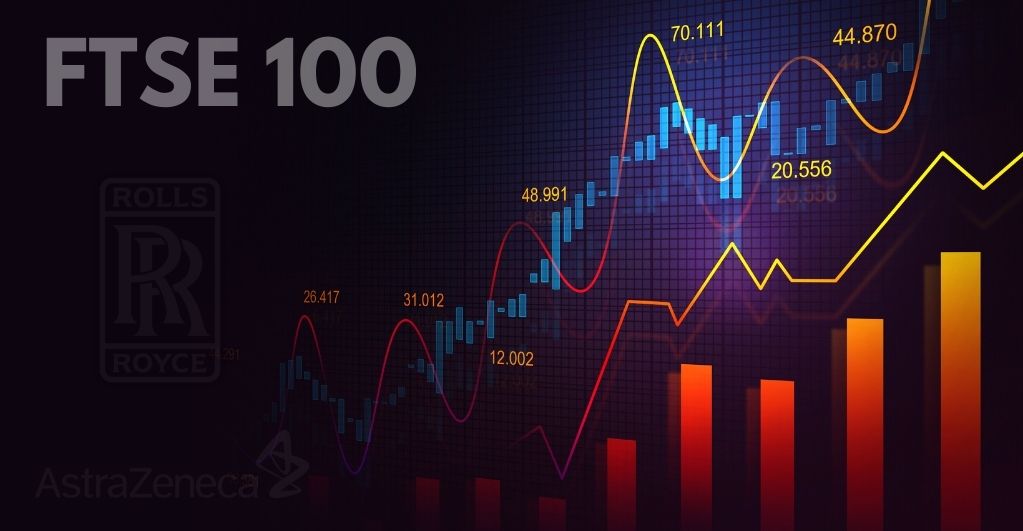 On December 15, 2020, the UK's FTSE 100 plummeted and closed over 18 points lower at 6,513, i.e., 3.4%. This was mainly due to as negative anticipation and fussing of the traders and investors over the Brexit trade deal along with another issue of London's virus restrictions. On the other hand, the effect of these issues was not seen on FTSE 250, which surged over 88 points higher at 19,852 but closed only at 0.3 percent lower. At the same time, even the UK's currency market also showed positive response by the UK currency – Pound showcasing at a higher and firm standstill competition against the US market's currency – Dollar for almost up by 0.74% at $1.3429.
This effect of plummeting of FTSE 100 was very evident with the downfall in the share price of some prominent and well-known company's shares yesterday and caused losses such as – 1) Rolls-Royce Holdings PLC (LON: RR.) that was down by 5.1% at 113.65 points; and 2) another was the sliding down of share price of AstraZeneca PLC (LON: AZN), that was down by 1.6% at 7,573 points; despite the new dosing alternative choice of its Imfinzi lung cancer treatment being suggested for marketing approval in the European Union.
It can be implied that whole of the UK market's investors is confused and in a dicey situation in terms of the Brexit trade deal between UK & EU and prolongment of the Tier 3 lockdown imminent in London, creating a problem for the retailers and traders with another business setback blow in amidst of the Christmas Eve's celebratory season at advent and shopping pertaining to likely to get to shifted online mode instead of physical hopping or purchase. On the other hand, the tumbling of the FTSE 100 index into the red zone of the investment sector because of the preparation of London for a new lockdown leading to an increase in the UK market's job losses index and unemployment to rise. 
However, even if other countries index showed a bucking the trend, such as Europe and US markets, that surged positivity despite the uncertainty regarding the coronavirus vaccines. But apart from this overall, many countries are preparing themselves for new lockdown in amidst of Christmas Eve, such as London to go on recent lockdown this week; Germany is set for a new lockdown from today; Italy is also preparing to go under partial lockdown from December 24, 2020.