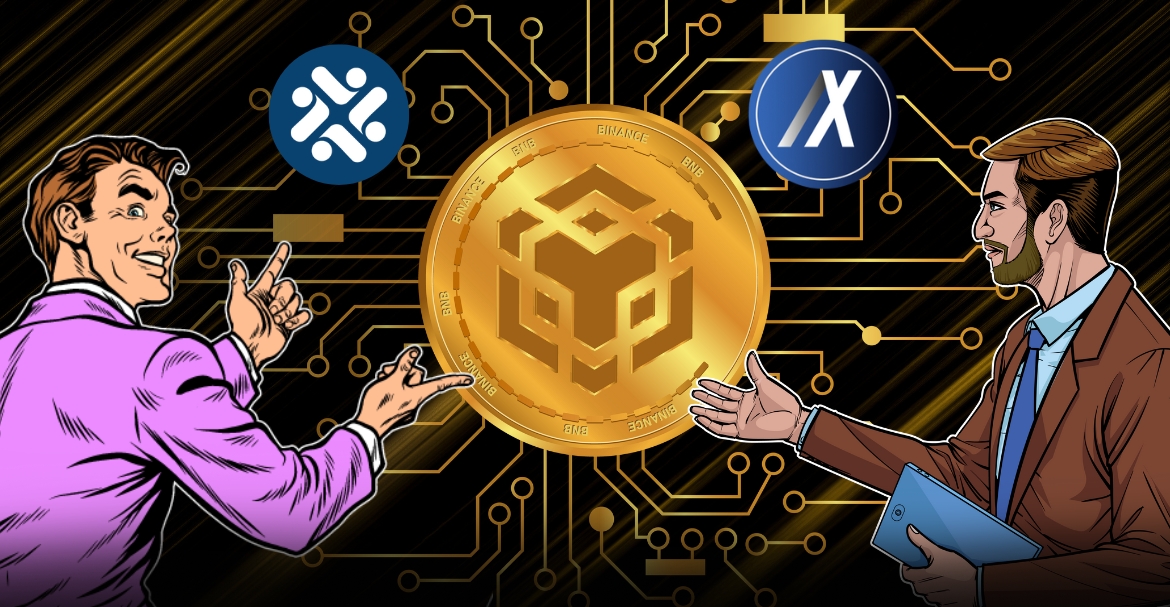 Folks Finance took the opportunity of delivering its new innovation, xALGO. This is a liquid staking product that introduces Algorand Governance rewards to the DeFi segment of the BNB Chain. For this, it utilizes the Wormhole technology. xALGO being liquid, has a great deal of significance in terms of cross-chain governance. Being the initial cross-chain DeFi product amidst the BNB Chain and Algorand, the release of xALGO will provide the necessary option for users to be able to control their ALGO holdings inside of the DeFi ecosystem. 
Folks Finance on its part, is a top DeFi platform that comes with innovative tools which help users to borrow, as well as lend, trade, and control their individual digital assets. The platform was officially delivered in April 2022 in Algorand. For the last year, Folks has been actively involved in the creation of one of the most sought-after DeFi suites within the ecosystem. It is currently in the position of spreading out to fresh chains, linking up with BNB and Algorand being the initial step in that direction. 
There are many use cases that come with xALGO. One of them is the Algorand governance rewards that users can claim passively via holding xALGO. Then there is trading, where the price of xALGO is connected with the ALGO pricing. This is the initial ALGO off-shoot on the BNB Chain. Users have the option of trading xALGO by utilizing the Folks Finance UI via the incorporation of 1inch's DEX aggregator.
Then there is farming, for which Folks Finance has associated with PancakeSwap for delivering xALGO. Users are able to offer xALGO and BNB liquidity on PancakeSwap Farms and get CAKE emissions. They have the option, too, of staking CAKE for obtaining xALGO rewards sourced from a Syrup Pool. BNB users will be in the position of connecting with an Algorand product. Simultaneously, ALGO holders will have the option of minting xALGO and scouring the BNB ecosystem, all the while coming in for governance rewards. 
According to the CEO of Folks Finance, Benedetto Biondi, with the deliverance of xALGO, they are in the direction of carrying out innovations related to their present DeFi suite. They are pleased that it will be possible for users to take part in liquid governance in Algorand. 
As far as the Executive Vice President of Ecosystem Growth, Algorand Foundation, Min Wei, is concerned, he strongly feels that this incorporation will provide the option for ALGO holders to gain exposure to the overall BNB Chain arena and help in the growth of the governance module. 
In the opinion of the Head of Partnerships, BNB Chain, Adam Bendjemil, the deliverance of zALGO will prove to be a stimulant for growth, as well as opportunities for innovation. It will help in opening the doors for further financial options in the case of users. Through this, liquidity will be transferred through both blockchains.