Blockchain News
EOSeoul Announces Joining the Ultra Block Producer Platform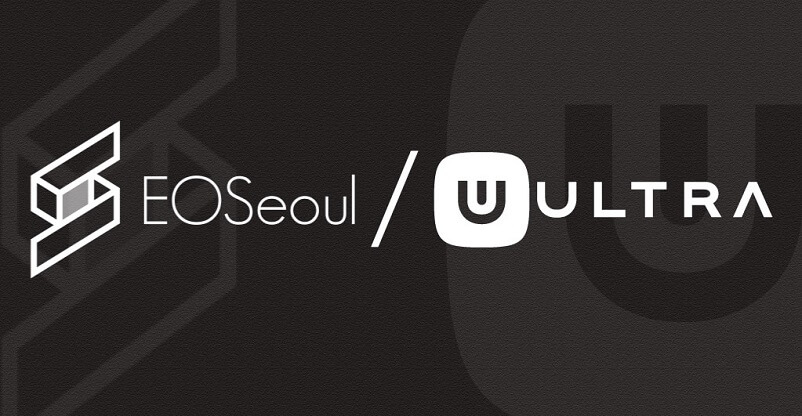 In a major announcement that has massive ramifications for both game developers and gamers, EOSeoul has declared that it is joining the Ultra community as a new Block Producer. Ultra already has Ubisoft, Bitfinex, and EOS Rio on its platform.
The CEO's of both EOSeoul and Ultra are expectedly elated at the development.
Yong-Kil Kwon, CEO of EOSeoul/NEOPLY in a statement said,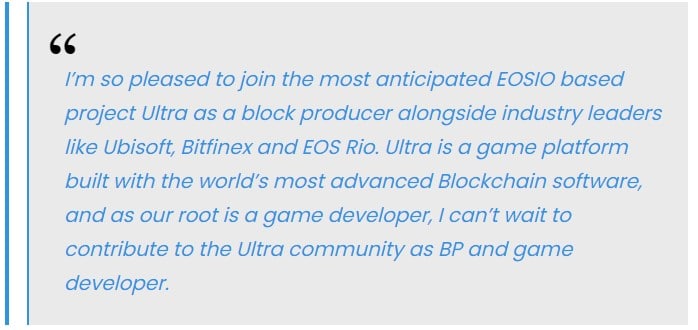 Similarly, David Hanson, Co-CEO of Ultra says that he is excited to have EOSeoul on the Blockchain platform of Ultra. EOSeoul has a high level of professional expertise in block producing operations and is very well connected in the gaming industry of Korea. By having EOSeoul onboard, Ultra hopes to enter this major gaming market through the existing esports infrastructure of EOSeoul.
The announcement marks a close tie-up among EOSeoul/NEOPLY and Ultra, the leading players in the Blockchain industry.
EOSeoul is the founder of EOS Mainnet. It is run by NEOPLY which is an investment channel and NEOWIZ, a tech developer of Blockchain. NEOPLY has the distinction of being South Korea's first startup accelerator and since 2017, has been carrying out various Blockchain oriented projects under the brand name EOSeoul. NEOPLY has enough capacity to be among the top ten in the voting volume of EOS, TRON, IOST, Klaytn, and Terra networks.
Ultra is a games distribution platform that offers next-generation cutting-edge technology to both the developers and the players in the gaming industry. Its Blockchain base is powered by advanced software download technology that has globally seen more than 100 million downloads. The functions and features of the software ensure innovative business customization, making it the gold standard for developers.
With EOSeoul soon to be on the Ultra platform, there will be a lot of interaction between the two. Apart from the usual responsibilities of a Blockchain producer, EOSeoul will offer feedback to the Blockchain team at Ultra on the changeover to Ultra Mainnet and the launch of the public Testnet. Jointly, the two are slated to bring path-breaking mass-adoption of Blockchain-based technology to the very receptive and flourishing Asian markets.