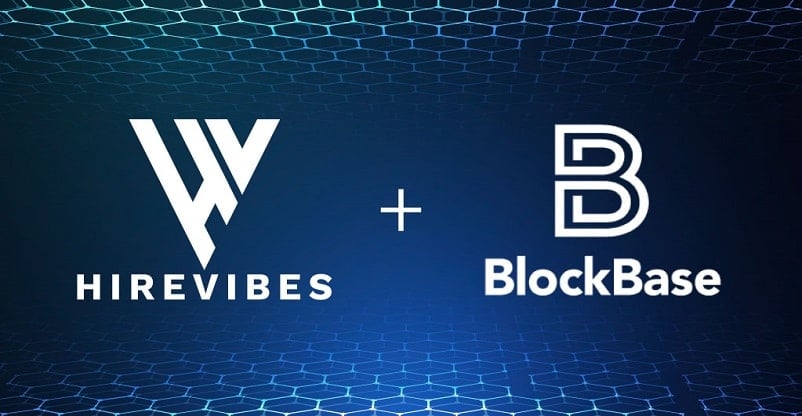 Designed as a revolutionary blockchain-powered solution for catering to the global recruiting industry is taking one step further to achieve its aim by entering into a strategic partnership with BlockBase, a decentralized database storage system. The integrating firms will put in their joint efforts to bring about innovative changes in the recruitment sector for employers and job seekers. The BlockBase Network team took to its official twitter handle to announce the collaboration news in the media. The post read:
As per the blog post, HireVibes and BlockBase will curate solutions to help the recruiting firms control and monetize their data. The present-day recruiting channels used by leading job-providing platforms like LinkedIn are thoroughly centralized in their working paradigms. The infusion of decentralization and blockchain technology in this centralized sector can streamline the processes in a big way for the businesses.
The firms will lay the foundation of a novel decentralized jobs portal studded with the excellence of blockchain technology. It will boast an inbuilt reward feature that will help strengthen the connection between the entities and the prospective job seekers. The system aids in reducing the powerplay of centralized mediators by reserving power for the real value influencers. HireVibes is likely to employ the BlockBase technology as a requester, to integrate in the network, and get access to the scaling services it provides to its users. The collaboration will help HireVibes to evolve as a full-provider on the BlockBase system.
HireVibes involves the storage of large volumes of data concerning vacancies, business entities, and job seekers, which piles up the data to an exorbitant mark. To solve this issue, HireVibes partnered with BlockBase solution as it depicts it to be "as a good scaling solution for data storage without compromising decentralization and privacy." BlockBase firm will help HireVibes system in lifting up its data storage capacity without incurring hefty RAM expenses.
BlockBase works as a solution that aids anyone to get involved in a decentralized system for the private, transparent, distributed, and safe storage of databases. It was created as a 'second layer' scaling protocol for storing the database on the EOS system. One can work as a provider or as a service seeker to work on BlockBase. The portal builds a bridge between the hunters and the providers via EOS blockchain supported smart contracts that offer a cloud service using decentralization for database storage.