EOS News
EOS/USD Faces Steep Fall; Eyeing to Breach $2.4 Mark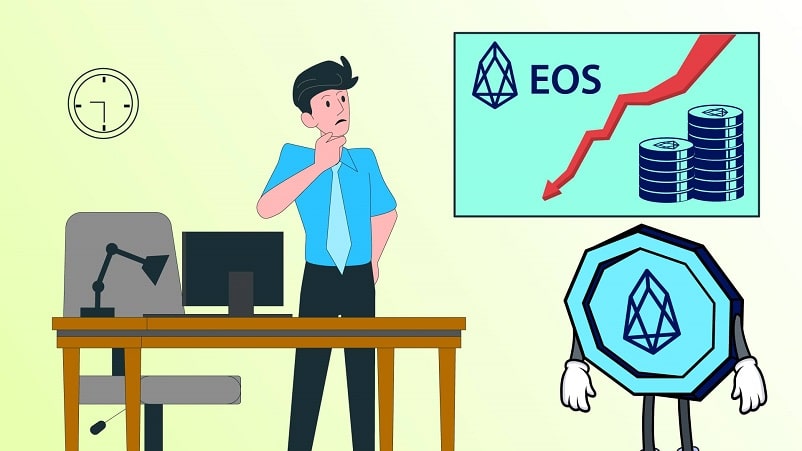 EOS coin's month-long chart is reflecting an 18% loss, yet the movement in the coin is indicating heavy chances of improvement. The price began improving from the day when the coin faced a tremendous fall. The improvement kept hanging around with few hindrances in the market. April 2020 spotted massive growth in the price of EOS. Recently, the EOS price was spotted plunging.
EOS Price Analysis
On March 11, the EOS price was trading at $3.08, and in the next two days, it registered a massive decline of 49.12%. The tremendous fall reshuffled the 52-week low and set a new at $1.58. After hitting this low, the coin improved the pace and touched $2.13 by a massive hike of 34.59% in the next 20 hours. Then, with moderate volatility, the currency was spotted hovering around $2 till March 18. EOS price improved to $2.48 by 30.35% on March 20, but couldn't lock the upside momentum and again dribbled to $2.
Further, the price again improved, and on March 22, the coin spotted at $2.28. This level remained intact till March 28, and then, in the next two days, the coin marked plunge that took the price to $2.11 by 7.60%. EOS coin closed the month at $2.20. The currency started April with moderate upsurge. The price counters switched from $2.20 to $2.50 by 10.17%. Later, the EOS coin price hovered around the same level until April 06. And from the next day, the price escalated to $2.75 by 19.04%. The price floated around the same level till yesterday.
However, today, from a high of $2.75, EOS faced rejection and dropped to $2.50. As per the current price movement, the coin might continue downside correction, and in the next few hours, it might breach the next support at $2.4.