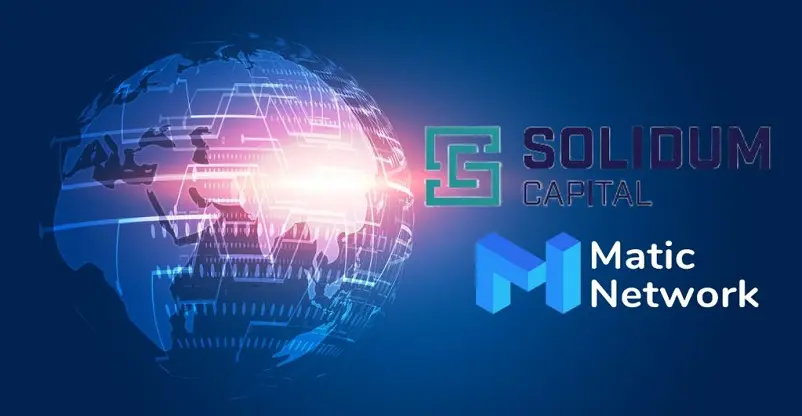 Digital asset and investment management company Solidum Capital has revealed that it has invested in layer-2 scaling solutions platform and P-o-S validator network Matic. The announcement was made via a tweet by its CEO Gregor Zupanc on Thursday.
As per a blog post on Medium, Solidum Capital considers Matic as a top-tier crypto project and expects that it will have a promising future. Zupanc, also the co-founder of the crypto investment firm, said,
We have been closely following the development of Matic Network in the last year and are very impressed with their progress. After numerous discussions with their core team members and competition analysis, we are confident that Matic Network is at the forefront of Ethereum layer-2 Plasma scaling solutions. We believe that MATIC tokens will be a great addition to our portfolio.
The blog post further stated that Matic has emerged as having a stellar adoption rate, with more than 50 active dApps, which has made it one of the leading layer-2 scaling solutions networks in the world. It further stated,
The MATIC token remains to this date the best performing IEO token of all time in terms of price performance, achieving an ROI of close to 1600% mere weeks after its listing on Binance.
In a tweet acknowledging the investments, Matic Network stated that it feels honored to be recognized as a top-tier crypto project, especially at the time of such a global economic crisis.
Solidum Capital has emerged as one of the fastest-growing crypto investments and digital asset management company, having a team of extensively experienced professionals from the finance industry.