EOS News
EOS Lacks Steady Upward Traction as it Nosedived to $2.86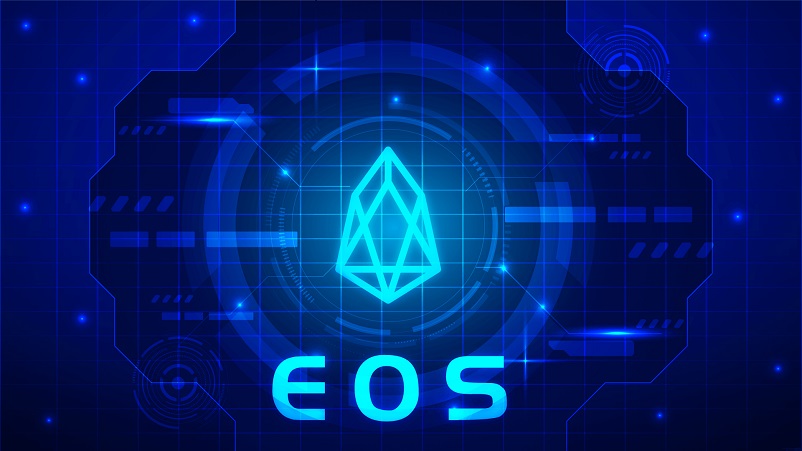 EOS price shrugged off its sluggish start to the year and took on a steady upward momentum than on, even peaking at $5.506 on February 15. However, from this high, the coin marked steep fall and traded below $1.5, but the currency continues to fight the bearish pressure at regular intervals as observed from the YTD chart with the price of EOS moving in the range between $1.4 – $5.5.
EOS Price Analysis
EOS price is now showing stable upward traction after being on a downswing since mid-February due to continual bearish pressure, as seen from the price movement of EOS/USD. This should bring cheers to the investor community as the currency is reflecting signs of a strong recovery. At the beginning of the ongoing year, the coin was trading around $2.5 with bullish influence.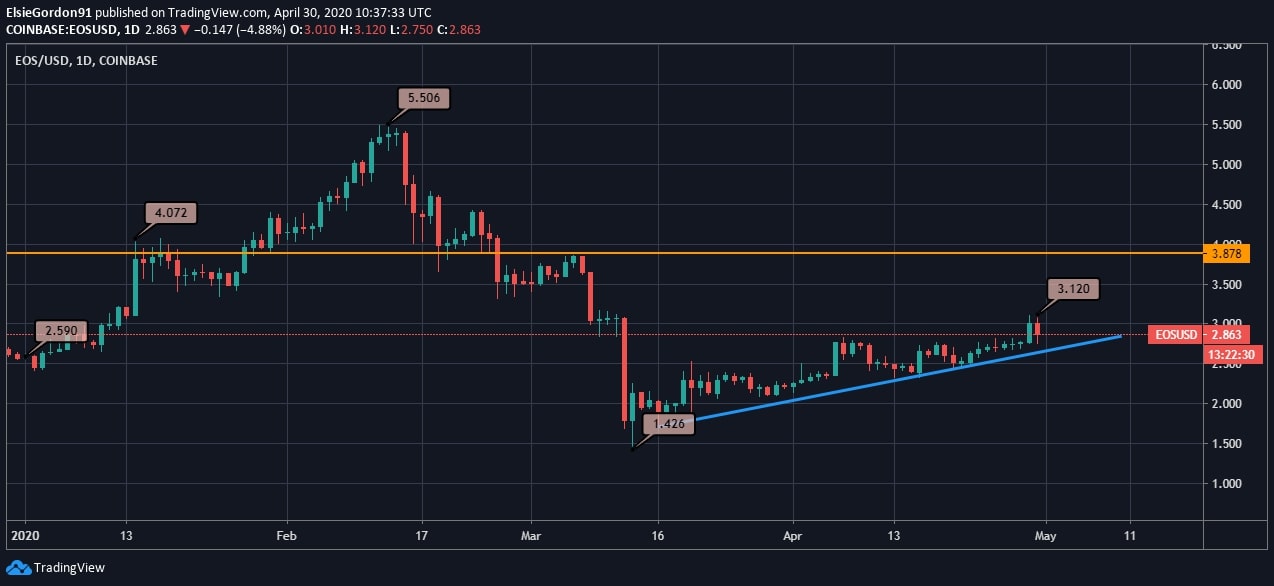 EOS coin was trading above $2.5 for the first week, and later on January 14, it marked a steep hike and reached a high of $4.072. Though there were small setbacks due to bearish pressure, the coin still managed upward momentum and rallied to reach a high of $5.506 on February 15. The period after this saw the bears growing stronger and the currency facing continual rejection causing it to fall to a low of $1.426 on March 15.
However, the period after this has seen the EOS coin gathered an upward momentum. Later, the coin has managed to persist the upside trendline and reached a high of $3.12, but at the time of writing this analysis, the coin faced sudden fall, and the price dropped to $2.86. As per the month-long movement, EOS price might continue to trade upwards and breach the major resistance at $3.8 in the upcoming days. And if the currency faced rejection, it may find the next support around $2.5.