Blockchain News
EMURGO Unveils Its Traceability Solution; Collaborates With Blue Korintji Coffee Brand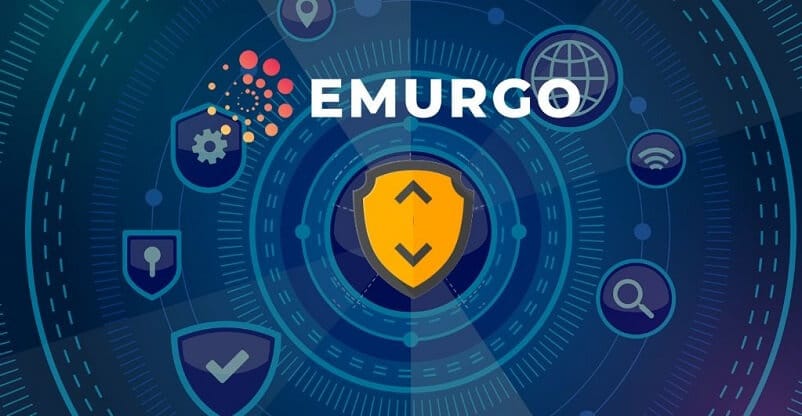 EMURGO Indonesia, the globally acclaimed blockchain technology firm, has announced the news about its strategic partnership with leading Indonesian coffee brand, Blue Korintji Coffee, to roll out its highly anticipated project branded as the "EMURGO Traceability Solution." The news about the product launch was announced in the crypto industry through an official Twitter post on EMURGO's social media portal. The post read:
The newly launched initiative will serve as an innovative enterprise-grade solution centered around the use of blockchain technology in modernizing the traditional supply chain traceability standards. It aims to benefit all the participating parties by bringing added value to the stakeholders of the supply chain network and the end consumers.
As per the reports, the EMURGO Traceability Solution shines as the first blockchain-powered enterprise solution curated by EMURGO's Enterprise division. The Blue Korintji Coffee will be the first enterprise that would employ the Traceability Solution to its coffee supply chain to benefit farmers as well as consumers. EMURGO is a proud founding entity of leading blockchain network, Cardano. Through its integration with the coffee firm, EMURGO will leverage Cardano's highly efficient blockchain expertise into the network to increase the visibility and in streamlining the purchasing prices between the stakeholders. It promises to render the immutability feature to the collected data and information on the blockchain network.
On the other hand, the team of Blue Korintji Coffee has committed to enriching the farmers by accumulating a portion of sales revenue that has accrued by the employment of the solution and investment into production sustainability in a big way. The purchasers of the coffee need to scan the QR code displayed on the coffee shop to get all the information about the origin of their favorite coffee.
Ken Kodama, EMURGO CEO quoted,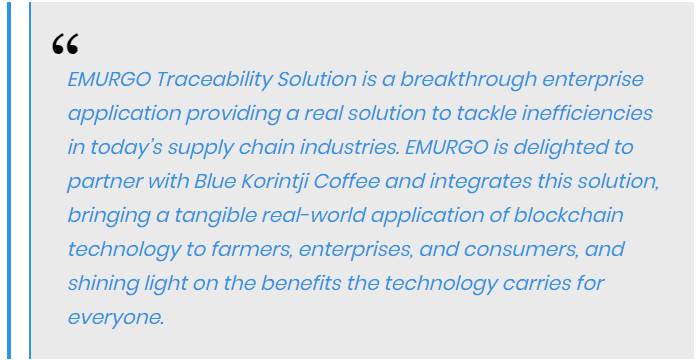 By the use of the EMURGO Traceability Solution, the Blue Korintji Coffee brand aims to give the farmers their genuine share of profit, which often is lost due to market price manipulation by the big industry players. The notable firm is keen to promote transparency for the purchasers and safety of profit share for the poor coffee farmers.
"Blue Korintji Coffee is excited to partner with leading global blockchain technology solutions provider EMURGO, and offer an innovative tech solution that will improve the lives of local Indonesian farmers, businesses, and consumers," stated Budi Isman, Founder, Blue Kurintji Coffee.