Cardano News
Cardano's Month-long Price Movement Reflects Heavy Regression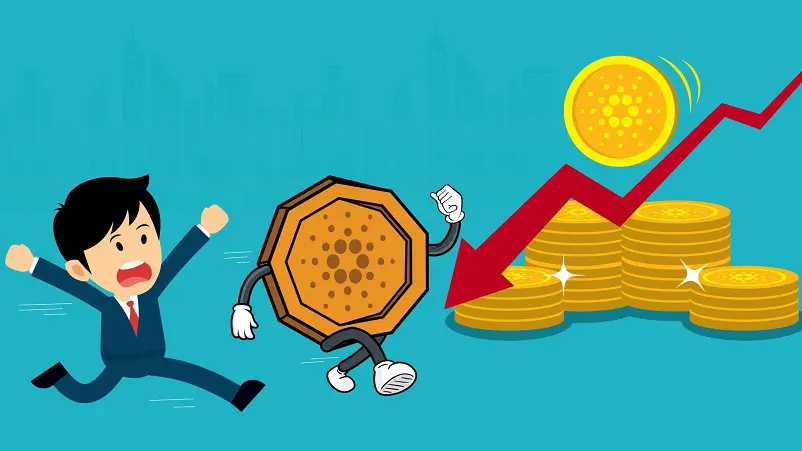 The crypto market has reflected huge price fluctuations during March 2020. Most of the cryptocurrencies in the market dribbled below the 52-week low. The improvement took place, but the same wasn't sufficient to recover the loss.
Well, Cardano was victimized in the same spree but again recovered. The improvement wasn't substantial, yet the coin is spotted, marking stagnant momentum. The same increases the potential of a coin to handle momentary plunges.
Cardano Price Analysis
On March 01, Cardano coin started dealing at $0.0479. Within the first day, the price dribbled to $0.0459 by 4.24% fall. The following days brought recovery in the ADA price, and on March 06, the price was spotted at $0.0517. From this high, the currency faced correction, and the price fell to $0.0395 by 23.70% drop over the next 2 days. With a slight improvement, the coin was spotted at $0.0425 on March 10. However, from this price point, Cardano's price dropped tremendously, and in the next 2 days, it touched $0.0197. There was an immediate improvement spotted in the coin price, and it reached $0.0289 on March 13 and locked at the same level till March 15.
Later, the ADA coin price again plunged to $0.0218 by 24.64% fall, and in the next 3 days, the price escalated to $0.0382. The currency again marked a decline on March 20 and touched $0.0278. The price seems to be locked around $0.0300. On March 29, the Cardano price escalated to $0.0306 and ended the month. As per the MACD indicator, the MACD line and the signal line are intertwined. The histogram is almost dissolved on the zero-level line. Hence, the currency might consolidate at the same level for some time.
However, as per the overall short-term movement, the ADA price might cross immediate resistance level at $0.0308. The same is likely to be breached in the coming hours.
Resistance & Support Levels
R1: $0.030899, R2: $0.031244 and R3: $0.031853
S1: $0.029945, S2: $0.029336 and S3: $0.028991