Dogecoin News
Dogecoin(DOGE): Ready to Fuel the Recovery or Sluggish Again?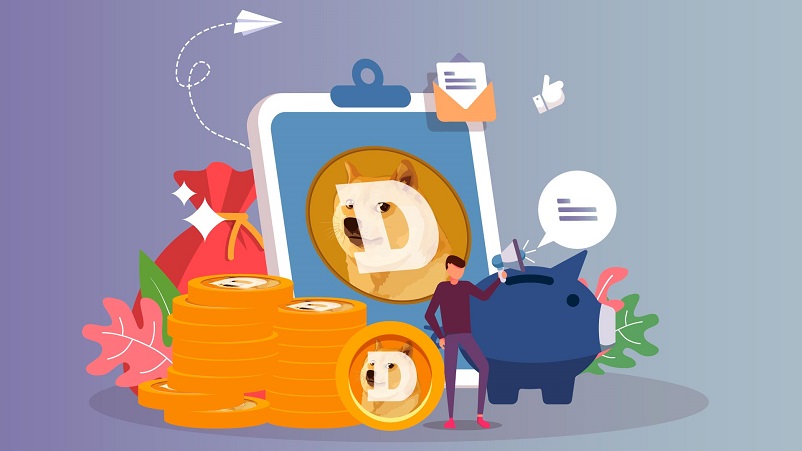 One more time, the crypto market has seen a downside trend reversal while side-lining the bulls. Since the Coronavirus has taken a hefty toll over the market, the market, along with the altcoins like Dogecoin, is struggling to have a grip over any positive sentiment. Meanwhile, the patience level of investors is also approaching the threshold as of now.
However, the short-term traders must be still active even when the risk level has soared these days scarily. Bears are making it difficult to predict any further price move, especially for the volatile coin like Dogecoin.
Dogecoin Price Analysis
The most efficacious price fall happened on May 10, while yesterday, the coin refused to remain in the consolidation zone. The coin broke the stability and slipped down by 11.41%. It has started to rebound from here, and the recovery is approaching the 100% fib level. Here, the Dogecoin price is a little away from the resistance level of $0.0025.
The recently formed bullish candle may take the DOGE/USD near the resistance to retest, but the bears are keeping the coin unpredictable. The currency is currently carrying out one of its most crucial recoveries as it has moved a bit above its lowest price point of this week. The market has seen a major U-turn from its longest recovery after it got hit by bears in mid-March. Meanwhile, Bitcoin had returned to its $9000 price range when it was very close to crossing the $10,000 price mark.
The moving averages in the chart are an inch away from a bullish crossover while the Dogecoin price is below the 200-day EMA line. At the same time, the coin holds a bearishly moving MACD indicator.