Dogecoin News
Dogecoin (DOGE) Manages to Stay Above $0.00182 Over the Last 24 Hours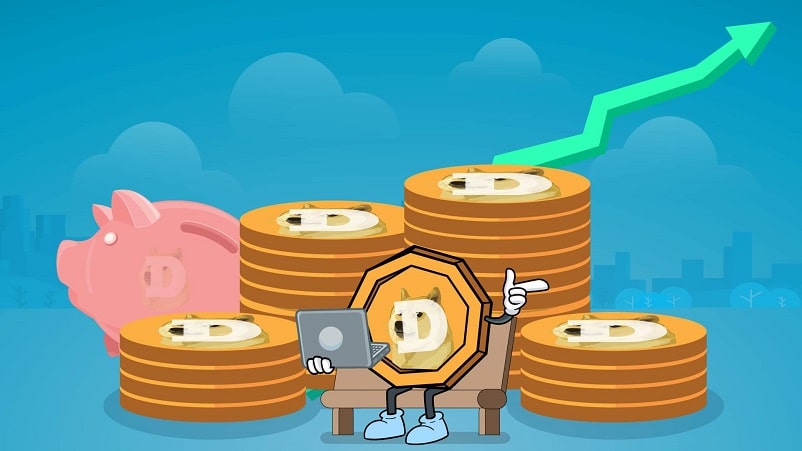 Dogecoin has witnessed a slight improvement in its value over the last week, and the current value roams around $0.001825. Though there may not be any major improvement in the coming days, the medium-term outlook seems bullish.
Dogecoin Price Analysis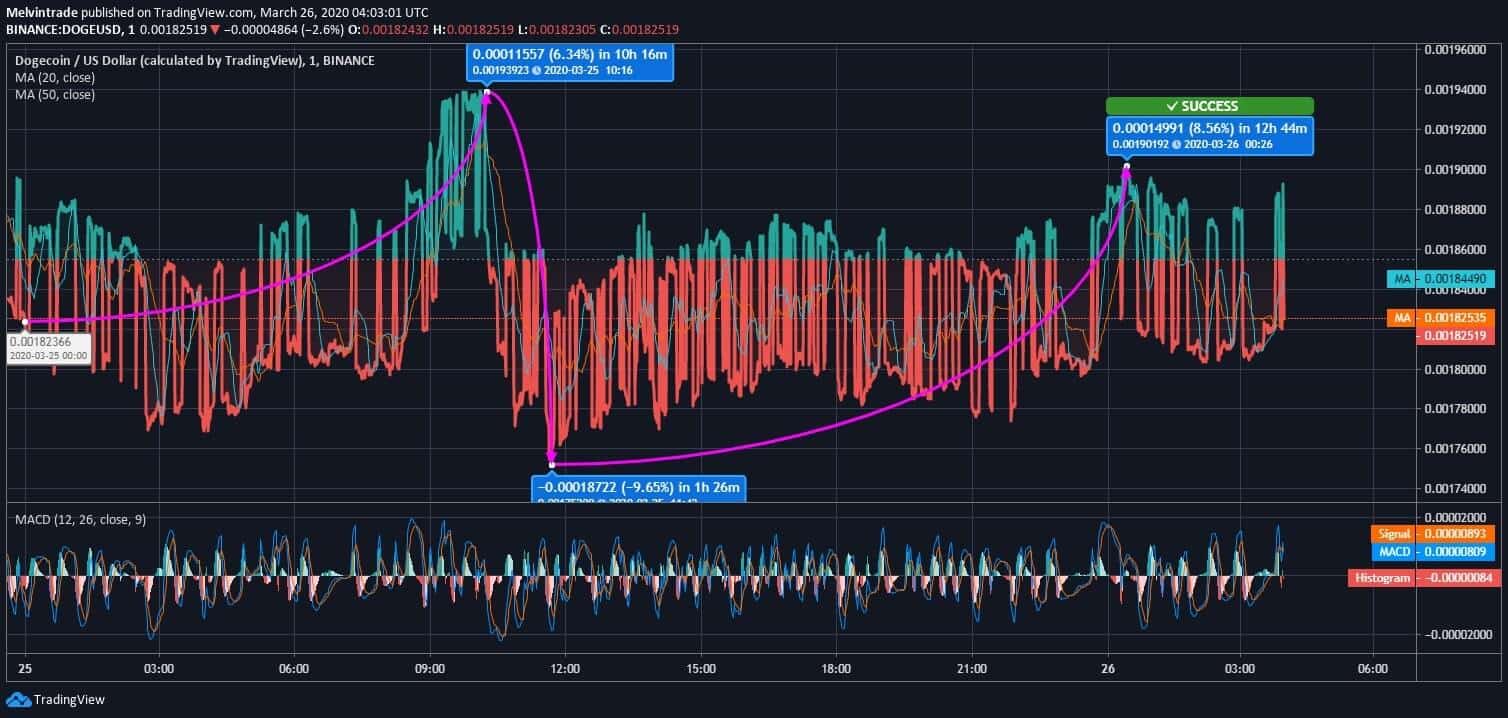 If we look at the price trend of last week, Dogecoin has begun the week around $0.0016 on March 19. However, from the next day, it marked decent recovery, and it traded above 0.0018 and continued to trade with moderate upside momentum. Yesterday, DOGE price was being traded around $0.001823 at the starting of the day, and in the next 10 hours, it witnessed a soar of 6.34% and added $0.0001155 and got placed near $0.001939. Later, it was followed by a huge correction of 9.65% that cost the coin $0.00018 by 11:41 UTC.
However, since then, it started gaining momentum. Over the next 12 hours and 44 minutes, Dogecoin managed an upsurge of 8.56%, and the value got pushed to $0.001901. Dogecoin price and it's 50 days MA are trending at the same place at $0.001825. It's 20 days MA is trading below these two figures. Its Signal line has overlapped the MACD line. There may not be any quick recovery of Dogecoin in the upcoming days.