Dogecoin News
Dogecoin (DOGE) Adds 2.16% Amidst Last Week's Volatile Price Fluctuations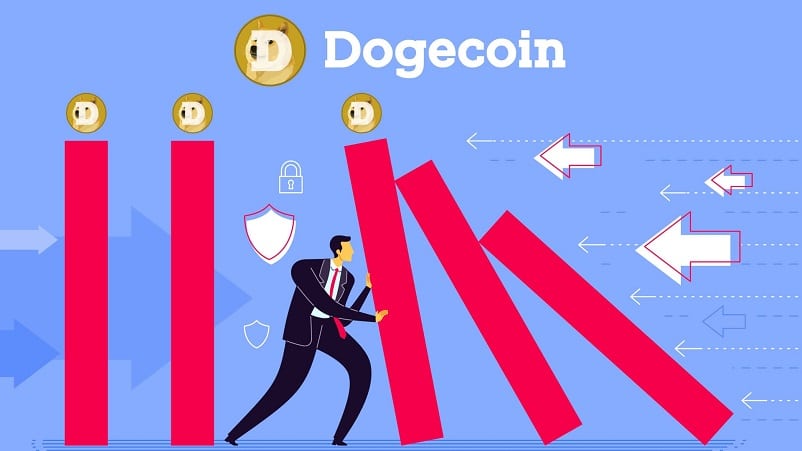 Dogecoin has been through multiple price swings in the last week, and its value has shown an overall improvement to the extent of 2.16% in this period. At the time of writing, it reflects moderate momentum, and it faced rejection above $0.00185, which indicates that the currency may register a downward move in the upcoming hours.
Dogecoin Price Analysis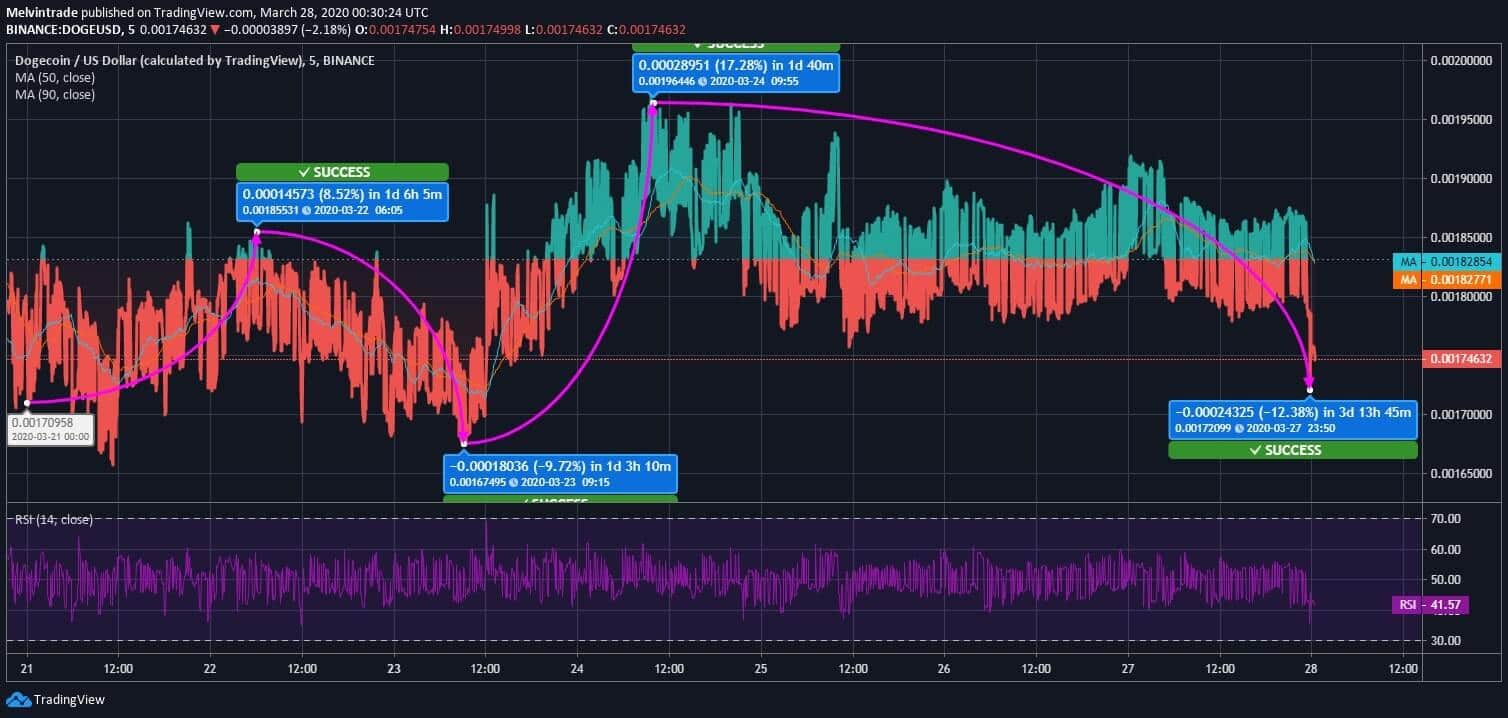 If we look at the price movement of DOGE/USD over the last week, the currency was being traded at $0.001709 on March 21, and in the next 24 hours, it witnessed a price escalation of 8.52% that added $0.0001 in the value and pushed the price to $0.001855. It was followed by a price correction that took the value to $0.001674 by March 23. This was the lowest point for Dogecoin in the last seven days. However, from there, the coin started trading upwards.
On March 24, DOGE price escalated by 17.28% from the weekly lowest price and touched $0.001964, the weekly high point. From this high, Dogecoin started trading with downside momentum, and in the next three days, it lost 12.38% value and got confined to $0.001720. However, in the said timeframe, DOGE managed to hold its price level above $0.0018 mark.
Today, DOGE price got rejected above $0.00185 and corrected down to $0.00174. The currency also lacks support from its daily SMA lines, namely, 50 days MA & 90 days MA. Its RSI stands at 41.57 points and is likely to fall further. As per the technicals, the days ahead may reflect downside correction in the price of Dogecoin.