Stellar News
Stellar Price Lowers the Pace; Fails to Stay Above $0.035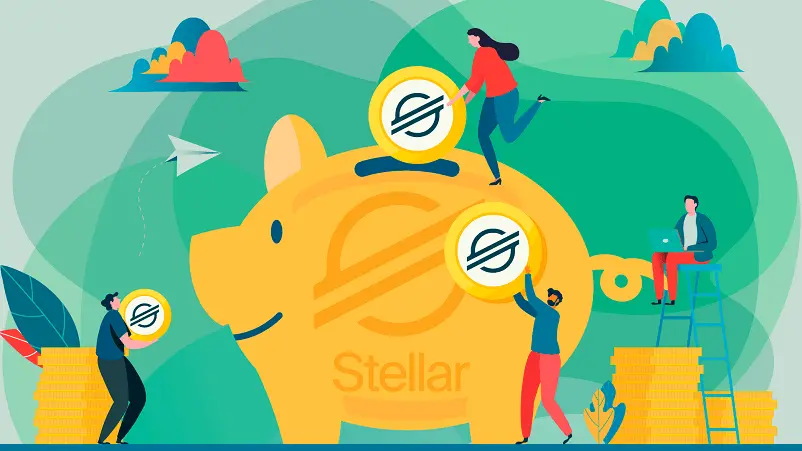 The movement in the price of the Stellar cryptocurrency seems affected by the current market pressure. XLM coin readjusted the 52-week low price just a few days back. The coin was spotted marking improvement after the same. The upsurge in the last two days was quite relief-giving. Yesterday, the currency touched a high of $0.040. The chances of breaching yesterday's high are thin, yet if the same happens, the chances of preponing the rally would strengthen.
Stellar Price Analysis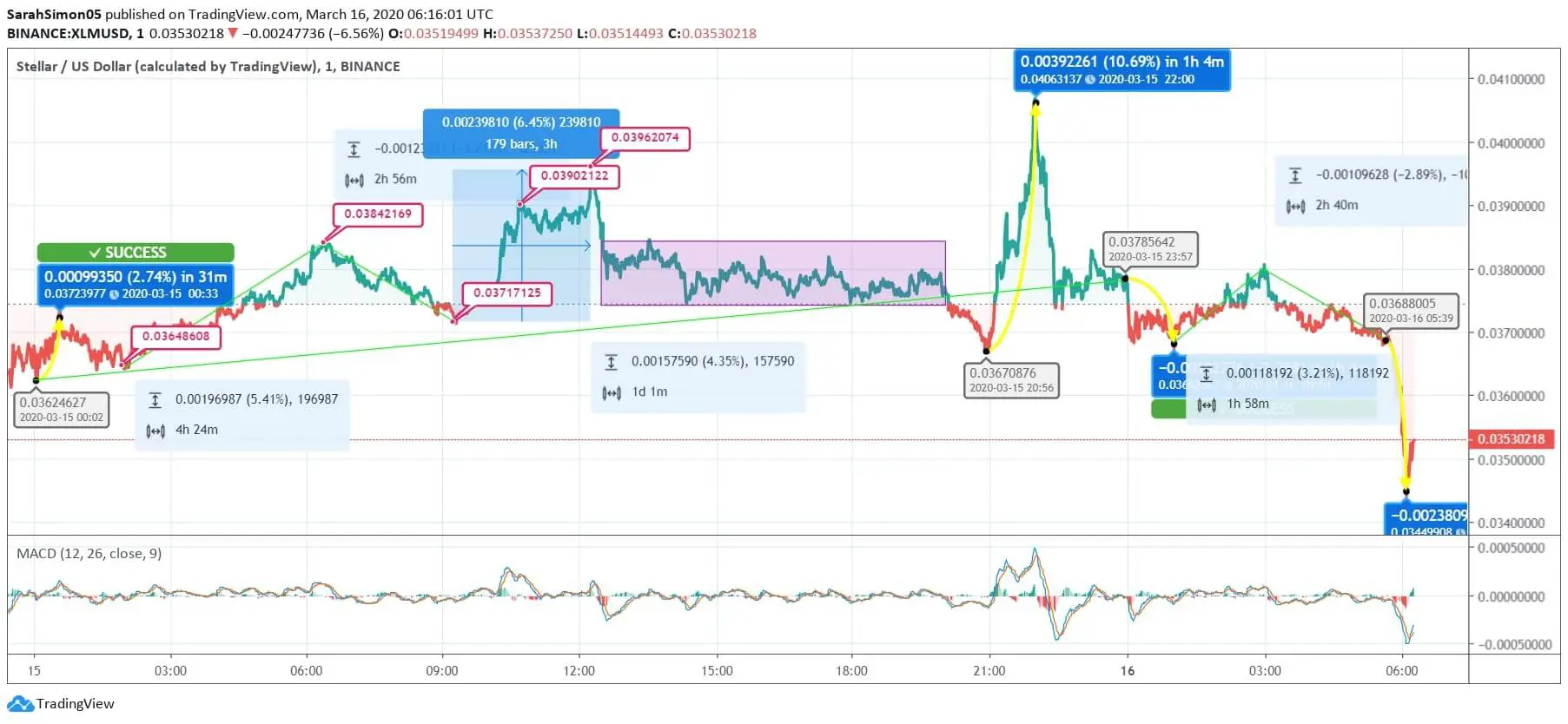 XLM price was trading at $0.0362 during the first hour of yesterday, and in the next 30 minutes, the coin was found at $0.0372. After a slight plunge at $0.0364, the price escalated to $0.0384 by 5.41% hike at 06:30 UTC. Then, Stellar price dropped to $0.0371 but improved in the later hours to $0.0396 with a spike at $0.0390. However, at this high, the currency couldn't manage for long and plunged to $0.0380 and locked itself around the same till 20:00 UTC.
Around 21:00 UTC, XLM began the improvement, and in the next hour, the coin was spotted at $0.0406 by 10.69%. The price dropped to $0.0380 and closed the day at $0.0378 with an intraday movement exhibiting a 4.35% upsurge in the price.
Today, Stellar cryptocurrency began the day with a slight plunge to $0.0368 but recovered in the later hours to $0.0380. Further, the coin dribbled to $0.0368 and strengthened the fall in the next couple of minutes. XLM price touched $0.0344 at 06:00 UTC. At present, the coin is $0.0353. The MACD is reflecting bearish crossover as the signal line has recently overlapped the MACD line. The histogram was in red, and recently the same has recovered and turned blue.
The current price of the Stellar Lumens is $0.0353. The coin has already breached the immediate support level at $0.0367 and is quite near to the next support level at $0.0351. The XLM coin might be seen violating the same in the upcoming hour.
Resistance & Support Levels
R1: $0.040117, R2: $0.041953 and R3: $0.043505
S1: $0.036729, S2: $0.035177 and S3: $0.033341