Blockchain News
Deutsche Telekom joins the list of validators for Aleph Zero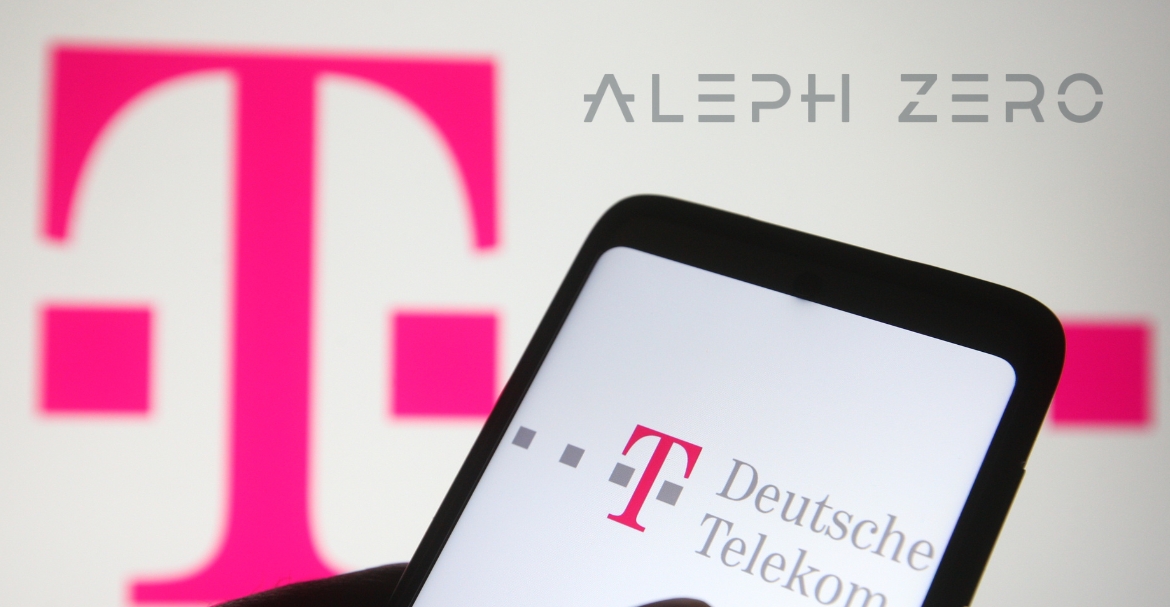 Aleph Zero has announced that its network of validators has expanded by adding Deutsche Telekom. They are now tasked with contributing to the ecosystem in terms of governance, security, and decentralization. Deutsche Telekom goes live as a validator not just on the testnet but also on the mainnet.
Particularly significant for Aleph Zero, the development establishes the platform's credibility in the presence of, among others, Polygon, Ethereum, and Chainlink. With the integration of the privacy-enhancing L1 blockchain, Deutsche Telekom formally broadens its infrastructure portfolio. Furthermore, Aleph Zero is acknowledged for its scalability potential and approach to on-chain privacy.
Notably, this is the first time that Deutsche Telekom is supporting a venture that is primarily focused on privacy.
Dirk Röder from Deutsche Telekom has called their association with Aleph exciting, adding that they are now working together to secure the Internet of Values. The Head of the Web3 Infrastructure & Solutions Team has also commented on the increasing frequency of security breaches and attacks, stating that such occurrences underscore the critical nature of implementing appropriate security measures. These expressions have been coined for the Web3 domain, where decentralization and privacy are fundamental to all operations.
Antoni Zolciak from Aleph Zero has said that they are looking forward to this partnership, further acknowledging that the future holds a broader scope for them. The co-founder of the venture has said that they will continue offering the benefits of public blockchain transparency. Antoni has expressed immense respect for privacy options that do not compromise in any manner, especially when it comes to transactions, communications, and record-keeping pertaining to individuals and organizations. The co-founder has concluded that he appreciates Deutsche Telekom for their trust in the company.
The development comes after Deutsche Telekom announced creating digital Web3 experiences in association with MultiversX. The objective is to fuel the adoption of Web3 with a partnership where Deutsche Telekom brings a secure blockchain infrastructure and MultiversX works to develop an advanced sharded-blockchain architecture.
An association between Deutsche Telekom and MultiversX also saw Deutsche Telekom join the list of validators in the MultiversX ecosystem. It is tasked with verifying transactions, protecting the network from attacks, and creating blocks. Needless to say, this makes Aleph Zero the second ecosystem to have Deutsche Telekom as a validator in recent times.
Deutsche Telekom contributes a high-performing infrastructure, a multi-cloud strategy, and expert maintenance that is available around the clock. This completely complements the broad range of expertise Deutsche Telekom possesses in network management. In light of the growing prominence of the metaverse, Dirk emphasized the importance of a secure infrastructure, stating that they were eager to advance to Web3 with the right partner.
Beniamin Mincu, the Chief Executive Officer of MultiversX, expressed their commitment to exploring new experiences with their partner, saying that the ultimate idea is to push the potential of Web3 to create new pathways.