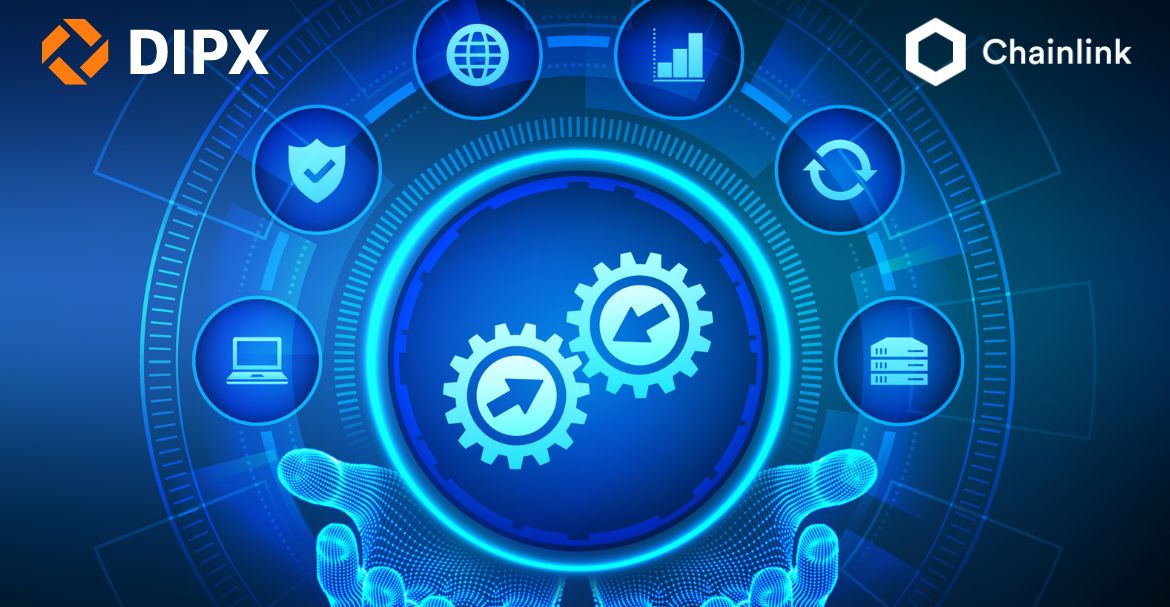 DIPX, short for Decentralized Index Perpetual Exchange, has published an official blog post to announce that it has integrated Chainlink Price Feeds. This is a major milestone for DIPX, allowing its users to gain access to price feeds that are secure and accurate. Also known to be of high quality, the integration with Chainlink Price Feeds assures traders that the feeds are reliable and delivered on time.
The initial integration is restricted to using BTC Price and ETH Price on Arbitrum Mainnet.
Chainlink was chosen among the available options because its infrastructure is easy to integrate. It has been time-tested in production for an added edge in the market. Having said that, Chainlink is committed to being available irrespective of how the market plays out at any given moment.
Services are backed by a portfolio securing billions of dollars in smart contracts while maintaining robust security. Unexpected events that Chainlink manages to circumvent are data manipulation via flash attacks, downtime of the exchange platform, and flash crashes.
Critical features of Chainlink that helped it make a case for integration with DPIX are:
High-Quality Data

Secure Node Operators

Decentralized Network

Reputation System
Data is sourced from the finest data aggregators in the industry. The data is then weighted by volume and cleansed for outliers, ensuring the high quality of the final data set. This makes the data resistant to global fluctuations or inaccuracies.
Leading blockchain DevOps teams run the nodes for Chainlink Price Feeds. Meaning, Sybil-resistant Oracle nodes secure them and are thoroughly reviewed for security. Making this even stronger is the fact that the network of nodes that Chainlink carries has a record of being reliable at times when gas prices touch a new high, and there are severe outages within the infrastructure.
While downtime and data tampering are pretty normal to be carried out, Chainlink is one of the few players to have a strong resistance against them. The decentralized network is often credited for achieving this feat. Price feeds are decentralized at the Oracle node, data source, and Oracle network levels. Needless to say, this generates strong protection.
The network strengthens the reputation of Chainlink Price Feeds, which empowers users to verify how nodes are performing independently. They simultaneously gain access to the historical record of their performance. Chainlink rolls out, or rather extends the offering of, its framework and on-chain monitoring tools to help users do all of it conveniently.
Specifically speaking, Chainlink Price Feeds will now help DIPX in securing Index Perpetual Trading while supplying a fresh piece of information to them.
Chainlink is a Web3 service platform that helps secure billions of dollars across major industries like NFTs, DeFi, and gaming. Developers can leverage the functionalities better to build a decentralized application for the Web3 sphere.
DIPX is an on-chain derivatives index future perpetual trading exchange protocol that is decentralized in nature. It primarily enables trading the BTC or ETH price index against other cryptocurrencies with a maximum of 100x leverage directly from the wallet.