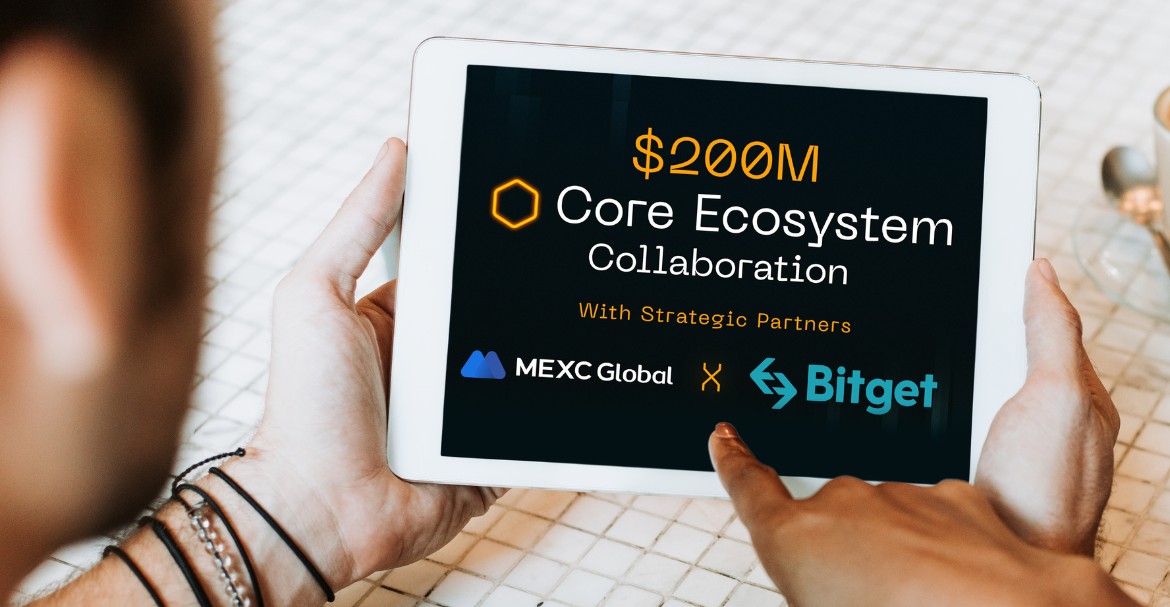 Core DAO has published an official blog post to announce the expansion of its ecosystem after securing a $500 million worth partnership with Bitget and MEXC. The collaboration sees both partners inject capital and liquidity into the ecosystem of Core while also participating as strategic partners. Core is on a path to explore the concepts of decentralization, accessibility, and other initiatives.
Additionally, Core gains access to a user base of approximately 18 million accounts through the collaboration with Bitget and MEXC.
Partnership with MEXC sees Core gain access to roughly around 10 million users who are spread across 170 countries. MEXC collaborating with Core brings a lot of value to its ecosystem in terms of direct support to enhance accessibility and security on the network.
Users can gain increasingly high accessibility via native staking service. The same comes in handy to secure the network with a large number of users willing to leverage the staking service. To clarify, it will see CORE tokens come into play for accessibility and security.
MEXC will step up as a validator on the chain, making the segment more competitive, secure, and decentralized.
That is something that Bitget plans on mutually sharing with Core. However, Bitget has also committed to securing the network by working as a validator. It will further add to the aspect of decentralization and security for the Core community.
Collaboration with Core, for Bitget, comes as a part of Bitget Web3 Fund, enabling it to participate in the Core Ecosystem Collaboration. Core is expected to gain access to over 8 million users on the platform in more than a hundred countries. Users are to gain at large through this collaboration with Bitget expressing the intention of setting up a new Core Trading Zone. It will be integrated with the BitKeep wallet, allowing users to seamlessly move their native CORE tokens.
It is the same staking service that will act for Bitget to help secure the community's network. The partner brings with it the reputation of being one of the exchanges in the world, featuring in the list of Top 5 Exchanges. Bitget Exchange deals with futures trading, per a statement by CoinGecko. MEXC, too, brings a similar situation through MEXC exchange which is headquartered in Singapore with over 370 cryptocurrencies listed on the platform.
The development has encouraged Core DAO to call out all the developers and contributors, asking them to get on board for the creation of the best projects. Lindsay Haswell, the Chief Legal Officer of MoonPay & Blockchain.com, has said that Core remains dedicated to supporting the developers with a commitment to nurturing their projects provided they align with its long-term vision of constructing a blockchain that is user-friendly and decentralized.
Lindsey remains the initial contributor to Core DAO, now expressing confidence in its collaboration with Bitget and MEXC, stating that it will help unlock the potential of decentralized projects that are architected on the Core Blockchain.