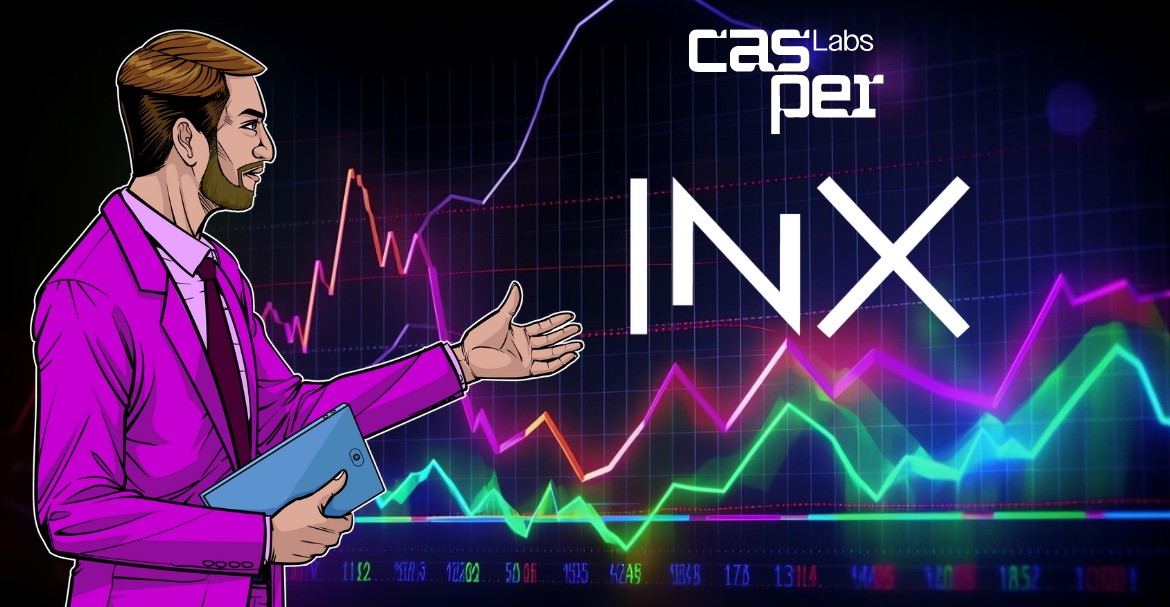 Casper Labs just revealed a game-changer: tokenizing and listing equity via INX, a U.S.-regulated powerhouse. Exciting for them but groundbreaking for all privately-held firms. Now, investors of all kinds can access opportunities once reserved for elite institutions. Imagine if we all got in on Facebook in 2007 or Amazon in 1995. The future of investment is here.
INX celebrates listing an ultra-hot layer-1 blockchain and enterprise tech provider. Positioned perfectly to dominate the game and seize massive market opportunities in blockchain and AI. Get ready to ride the wave of success with this powerhouse.
Mark your calendars. Get hyped for the September 2023 listing of Casper Labs equity on INX.One. Don't miss this golden chance – sign up on the INX platform now. Stay tuned for juicy details on registration coming your way soon. Join the INX email list for the freshest updates.
INX aims to open up vast horizons in the digital economy, welcoming both U.S. and international investors with open arms. Through meticulous vetting and relentless diligence, they proudly present the groundbreaking INX.One platform – a shining example of democratizing financial markets worldwide. 
And don't worry about regulations – they've got that covered too. INX works hand in hand with U.S. and global regulators, ensuring the perfect balance between freedom and security. And guess what? Their model got a resounding thumbs-up from a recent game-changing collaboration with Republic – a powerhouse in the private investment realm, known for their trustworthiness and colossal impact. Buckle up for the exciting journey ahead.
Casper Labs made a bold move that screams innovation and forward-thinking. They've chosen to ditch the mundane traditional exchanges and wholeheartedly embrace the thrilling world of INX's regulated ATS. Talk about taking a leap into the future of finance and harnessing the full potential of digital assets. This partnership is a game-changer, unlocking a treasure trove of opportunities for Casper Labs shares. 
Now, their stock gets to swim in a global liquidity pool, drawing in both retail and institutional investors from a whopping 60+ countries. And guess what? All of this happens on the vibrant INX.One platform – the unrivaled domain where SEC-registered security tokens and cryptocurrencies get to party together with full regulatory approval. Prepare for an electrifying ride with Casper Labs at the helm.