Blockchain News
Bitrefill integrates with LI.FI widget & boosts crypto shopping!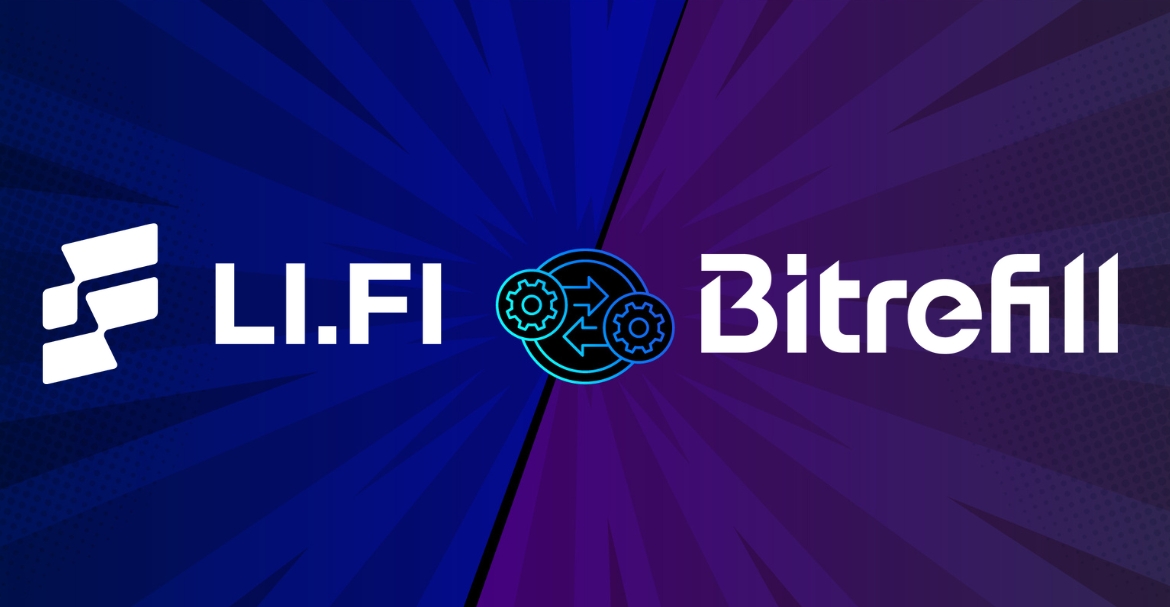 LI.FI is excited to announce a ground-breaking collaboration with the well-known cryptocurrency-based gift card e-commerce site Bitrefill. Users now have a simple way to exchange and convert a variety of assets into supported cryptocurrencies like USDC, USDT, ETH, and more, thanks to the innovative widget from LI.FI has been integrated into Bitrefill's platform. By utilizing a couple of mouse clicks, people can now rapidly and simply purchase gift cards for their ordinary necessities.
Bitrefill, a leader in the crypto-based e-commerce world, offers digital gift cards for various services. This platform allows users to buy what they need without exchanging their digital currency for conventional money. Established in over 170 countries and partnered with more than 1,600 businesses such as Nike, Walmart, Nintendo, Bitrefill, and Apple, this company has established itself as an essential part of the crypto e-commerce business.
Bitrefill distinguishes itself with several notable features:
Support for multiple blockchain networks:

Bitrefill adds support for the lightning network, Ethereum, and Polygon, among others.

Wide Range of Asset Compatibility:

Users can choose to make transactions using their preferred tokens, including BTC, ETH, USDC, USDT, and others.

Mobile Phone Refills:

Bitrefill meets users' practical needs by enabling them to use cryptocurrencies to recharge their prepaid mobile phones.

Instant Delivery:

The platform guarantees prompt delivery of the goods and services ordered.

Bitcoin Rewards:

When users use Bitcoin to make purchases, they are rewarded with Bitcoin.
The inclusion of cross-chain swaps within the Bitrefill ecosystem is made possible by the innovative aggregation technology of LI.FI is particularly significant. With the help of this innovation, users can easily convert any token they own into a supported cryptocurrency, making it possible to buy gift cards from a variety of merchants without any hassle. The functionality of both platforms can now be used in new ways for users thanks to this collaborative effort, which also improves the overall crypto shopping experience.
With its reputation as a cutting-edge bridge and DEX aggregator, LI.FI provides an unmatched option for transferring assets seamlessly between various blockchain networks. The LI.FI offering, which is dedicated to democratizing the Web3 experience, supports 14 bridges across 15+ EVM-compatible chains in addition to all pertinent DEX aggregators and DEXs. The resources to build on this foundation are made available to developers, encouraging creativity and accessibility in the cryptosphere.
Key highlights of LI.FI's capabilities:
Robust Bridge Infrastructure:

LI.FI incorporates a number of fallback bridges and DEXs, removing the need for users to do so.

Ongoing Maintenance:

The platform is in charge of keeping the DEXs and bridges in good condition.

Optimal Bridge Selection:

LI.FI maintains a neutral stance while conducting meticulous research to identify the best bridges.
The joining together of LI.FI's widget and Bitrefill's platform is a very good example of successful cooperation between these two companies. This ingenious integration means that users can now swap their tokens for supported cryptocurrencies which then can be used to purchase thousands of gift cards from retailers, including Walmart, Apple, Google Play, Amazon, and Steam.
The partnership between LI.FI and Bitrefill are significant steps toward increasing the usefulness of cryptocurrencies in everyday situations. Cutting-edge LI.FI technology and Bitrefill's seasoned e-commerce platform come together to create a more streamlined and flexible crypto shopping experience. The partnership between LI.FI and Bitrefill has the potential to completely change how users transact on a daily basis and interact with their digital assets.