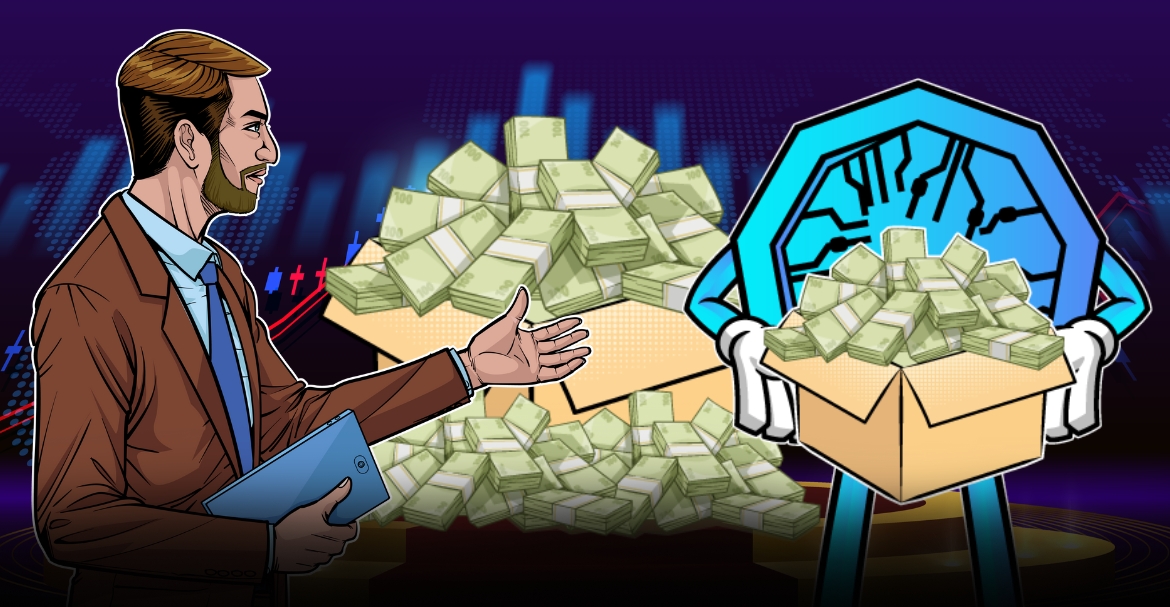 Binance Labs, the acclaimed venture capital and incubation section of Binance, has invested $5 million in Curve DAO Token (CRV), an Ethereum-based cryptographic asset that drives the functionality of the Curve ecosystem. This substantial monetary investment demonstrates Binance Labs persistent commitment to tight engagement with Curve and signifies a pivotal position in defining the destiny of the decentralized finance (DeFi) industry.
The Binance group's venture capital firm and accelerator, Binance Labs, is worth $9 billion. It has achieved ROI rates of over 10 times the initial investment in 200 projects from 25+ countries and 6 continents. Notably, fifty of these portfolio firms have successfully completed Binance Labs incubation programs, demonstrating their growth potential. For complete updates, follow Binance Labs on Twitter.
Curve is a major player in the DeFi ecosystem, holding the titles of largest stableswap platform and second-largest decentralized exchange (DEX). With a total value locked (TVL) of about $2.4 billion and a 24-hour trading volume of $215 million, Curve facilitates the simple, low-cost, and nearly error-free exchange of ERC-20 tokens between users and other decentralized protocols. The Curve DAO Token (CRV) is a crucial component of the Curve DeFi protocol and plays multiple roles inside the system.
This token functions as a medium for stablecoin and ERC-20 token exchanges and facilitates voting, staking, and other crucial governance decision-making procedures. Curve functions as DeFi's leading Automated Market Maker by introducing multiple liquidity pools via its cutting-edge factory mechanism, all of which are under the control of the Curve DAO. The DeFi community leverages Curve's intelligent algorithms, which result in abundant liquidity, minimal slippage, and affordable ERC-20 token transactions.
The Curve DeFi protocol relies on the CRV as the stablecoin and ERC-20 token bridge. Its essential roles include encouraging liquidity providers on the Curve Finance platform and actively incorporating a wide range of users in the protocol's governance, providing a participatory and decentralized approach to decision-making.
Yi He, a leading Co-Founder of Binance and Head of Binance Labs, expressed his enthusiasm for the partnership by stating that, throughout 2023, Curve has been an exceptional stablecoin platform fueling the growth of DeFi. In response to recent protocol modifications, Binance Labs is providing Curve with both financial investments and collaborative networks. This partnership signifies the commencement of an exciting mission that will accelerate the spread of DeFi.
The collaboration represents a strategic convergence aimed at bolstering the backing for the BNB Chain. This strategic cooperation aims to deploy Curve onto the BNB Chain since it functions across many blockchain networks. Curve's basic role within the DeFi domain is expected to fuel the BNB Chain's DeFi ecosystem.
Curve's visionary founder, Michael Egorov, stated that BNB Chain's prominence in the DeFi sphere makes it an ideal host for the company's current and future offerings. Together, we foresee a landscape teeming with development and innovation throughout the dynamic DeFi ecosystem.
Binance Labs $5 million investment in Curve DAO Token (CRV) exemplifies a decisive step in determining the DeFi trajectory. This financial partnership paves the way for innovation and expansion, not only within the Curve ecosystem but also in the broader DeFi arena, as both parties leverage their synergies to pioneer advancements in the domain.