Blockchain News
Bitquery: Informative and Accessible Everscale GraphQL APIs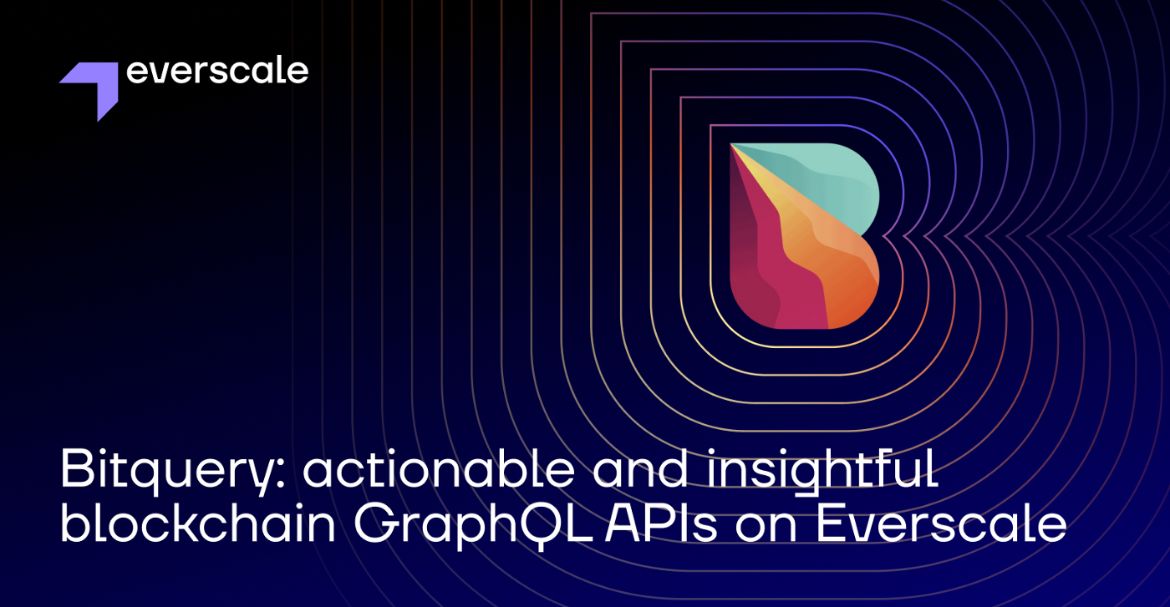 Bitquery is a popular blockchain data firm that provides a range of products allowing its users to index, store and analyze blockchain information in a unified manner. The company team recently received a grant worth $70,000 from Everscale. 
Bitquery indexes information from around 40 blockchains and makes it easier to retrieve them through GraphQL APIs. The team has developed an Explorer for the company and has a GraphQL IDE for its users to create queries, save, share, and test them and review the data simultaneously. Bitquery has a layer of GraphQL for extracting all types of blockchain information and has developed multiple vertical-specific APIs, including:-
Coinpath API – Crypto surveillance vertical API

DEX API- Decentralized Exchange API

Digital Assets API – Fintech data vertical API 
Crypto surveillance vertical APIs or Coinpath APIs are typically focused on investigation, surveillance, and compliance using sophisticated machine learning and mathematical algorithms. The APIs are money flow, and users are allowed to follow them on the blockchain, and it is mostly used by investigation and compliance companies. 
Decentralized Exchange API or DEX API pulls all kinds of information from blockchains related to the decentralized exchange activities in real-time. These are used to analyze the exchange markets, get analytics, develop charts, and figure out arbitrage opportunities. 
Fintech data vertical API or digital assets API is designed to offer indexed data on every major cryptocurrency. Different individuals and businesses can use digital asset APIs, and certain wallet portfolio companies and tax companies can also use them. There are standard Method Calls API, Smart Contract Event APIs, and different kinds of generic blockchain information that DeFi and other products can utilize to extract data. 
Currently, Bitquery serves around 1 billion APIs every month to its users. All users at Bitquery get 100,000 points each month to test the services. 
A common scenario involves developing all kinds of analytics unique to every decentralized app (dApp). It is worth mentioning that Bitquery APIs can be utilized to receive all kinds of information related to smart contracts. Hence, based on the type of dApp, users can see what is happening on smart contracts, the amount of money coming in and going out, being transferred, etc. 
The collaboration between Bitquery and Everscale has resulted in easy access for Everscale users to detailed stats on the uses of dApps on the blockchain network. Bitquery indexes the entire blockchains so that users or dApps can enjoy instant access to information. Because of this, it has become possible to track and record usage metrics for individual dApps and networks on Everscale. 
Bitquery has several essential matrices on its Explorer, including usage, transfers occurring, analytics, and gas that will soon become available in the Everscale ecosystem. 
Everscale is a technologically advanced blockchain network that incorporates every blockchain innovation and concept that is taking place in current times. The versatility of Everscale allows it to become a popular decentralized hub for many resource-demanding blockchains and apps such as DeFi, supply chains, and GameFi. Everscale has robust developer tools, including compilers for C++, Solidity, API, SDK, and client libraries transferred to over 20 platforms and languages, as well as a variety of decentralized wallets and browsers.