Bitcoin Cash News
Bitcoin Cash Holds a Possibility of an Upside Break; Although Remains Bearish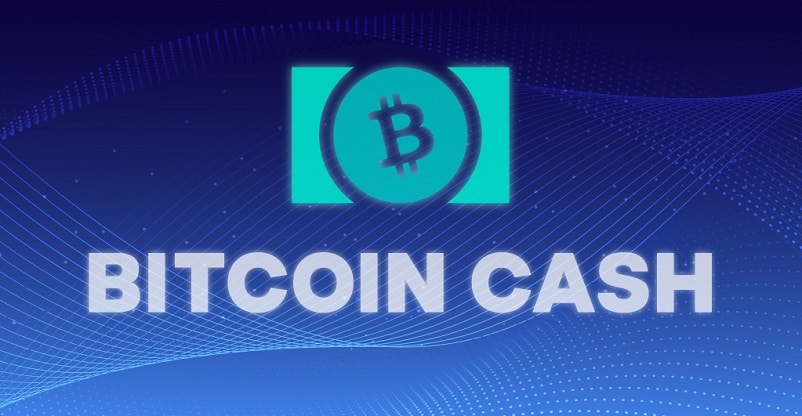 Bitcoin Cash gives a fresh 7-day low at $185.41, and just like any other altcoin, it has been declining since November. The whole crypto market including all the major altcoins such as ETH, XRP, DASH, has been recording utter bearishness.
However, as observed, BCH is trading better than the given major altcoins in the market as it dips considerably. The current price trend is rightly supported by the 10-day MA but lacks support from the long-term daily moving averages.
Bitcoin Cash Price Prediction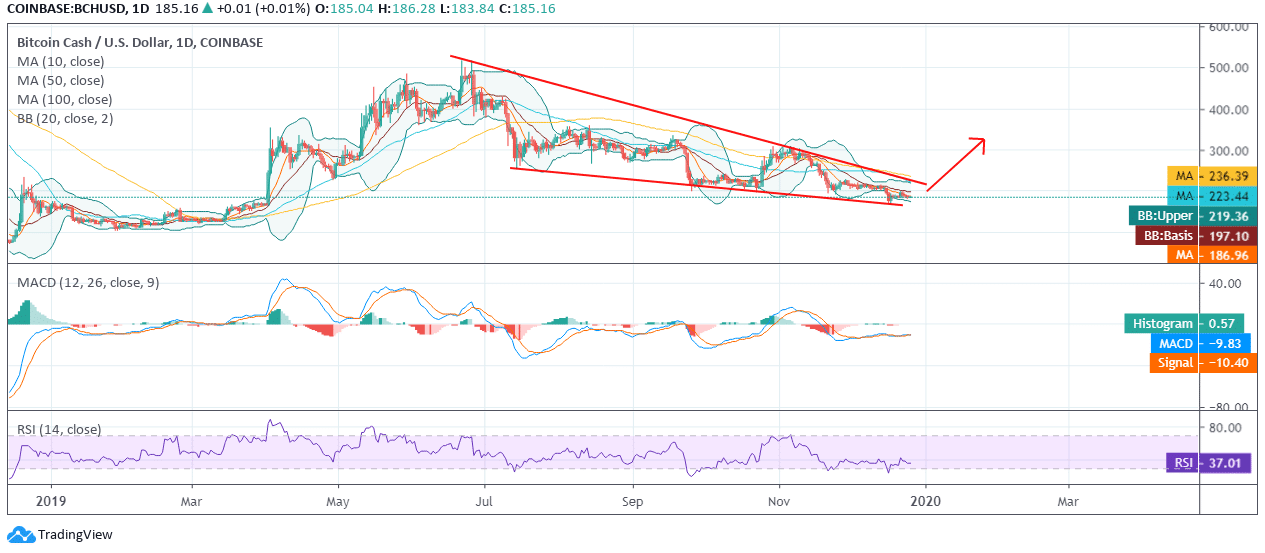 Analyzing the daily movement of BCH/USD on Coinbase, we see that the coin is recording a declining trend yet comparatively better as it hit the fresh 30-day low in the past 24 hours. Whereas, almost all the major altcoins have already marked fresh 52-week low and are still trading with a bear pressure.
The recent trend formation of the past six months seemed to have formed a falling wedge. And, if this anticipation turns out to be true, Bitcoin Cash will take a bullish candle turn upward.
The 20-day Bollinger Bands assigned also confirm about the upcoming volatility as observed from the squeezed band formation. The upward hit can be a sure shot probability, which will lead the price to take the trade above $40.
The technical indicators confirm the current bear pressure, as the MACD line moves below zero and holds a bearish crossover as the signal line moves adjacent to the MACD line.
The RSI of the coin is at 37.01 and is rightly inclined to the oversold region and draws a downtrend.