Binance Coin News
Binance Coin Faces Rejection Above $13; Anticipated to Nosedive Soon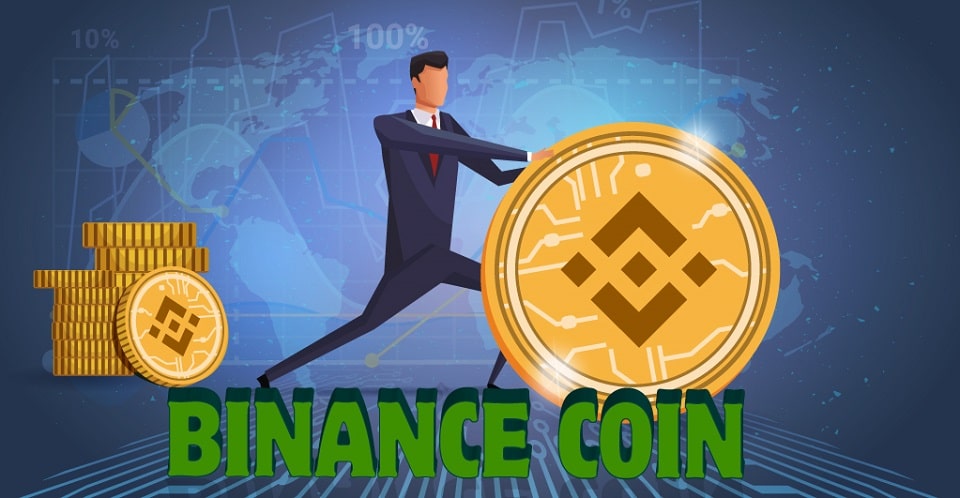 Binance Coin exhibits a bearish yet stable movement around $13, and it seemed to have been facing a strong rejection above it, for ten days now. BNB has been steadily pushed below $14 to the current trading price level and below it from the mid of December.
The current trend and trading price zone interpretation seems like BNB/USD has been trading in a particular price zone for a specified period and is then pushed below. This has rightly affected the trading volume and market cap of the coin as well. The current volatility and bearishness can lead to the ultimate decline of the Binance Coin price soon.
Binance Coin Price Analysis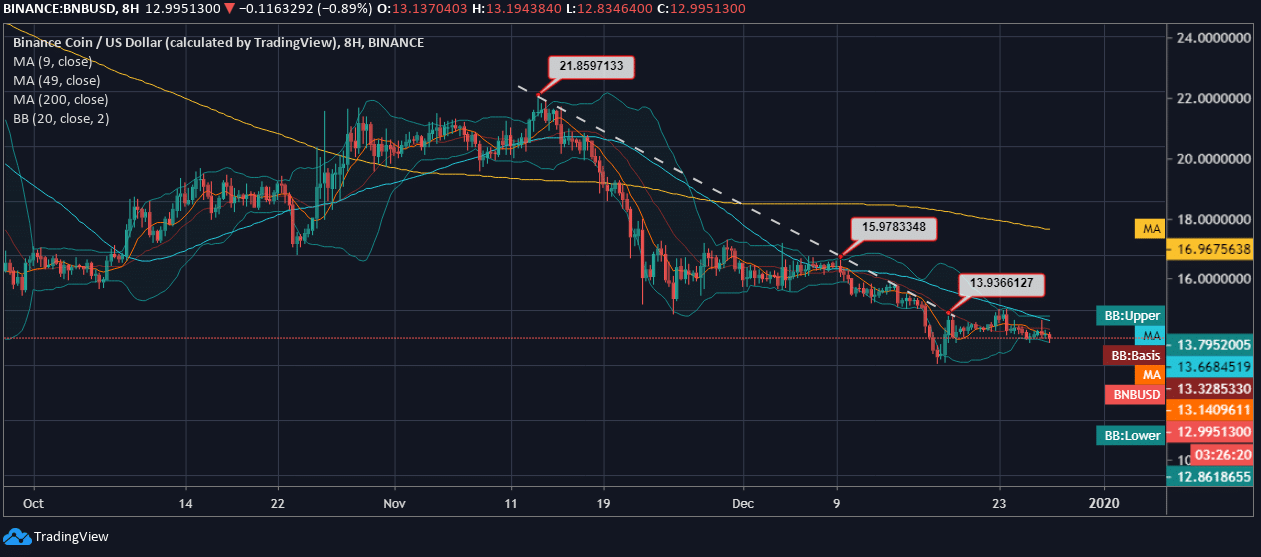 Analyzing the 3-month movement of BNB/USD on Binance, we see that the coin is currently bottoming out around $13, after having faced rejection from $21 and $15 majorly. The 20-day Bollinger Bands laid, manifest about the upcoming volatility due to squeezing of the Bands. However, as observed, the previous month has seen a steep fall in the price of BNB from trading around $21 to hitting at $12.
Technical Indicators: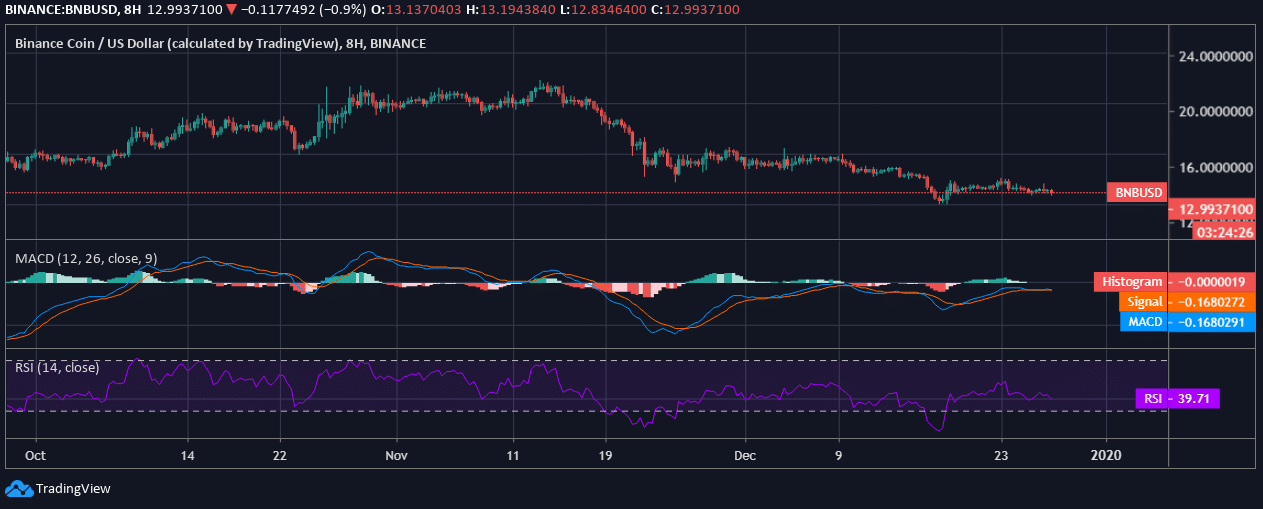 The other technical indicators laid also confirm the bearishness and the selling pressure as the MACD of BNB is running below zero and is overridden by the signal line.
Alongside, the RSI of the coin is at 39.71, and a further downside breakout can lead to hitting the support at and below 30.