Binance Coin is counted among the top trending coins. Bitcoin and all the other top guns have exhibited great momentum. Bitcoin was seen going beyond $10,500 in a month and fifteen days. BNB Coin is also influenced by the same and is escalating. In the last 30-days, the currency touched a high at $27.12 and a low at $16.44. Investment in Binance Coin wouldn't go futile.
Binance Coin Price Analysis
Binance Coin price was spotted at $16.75 on January 15, and it continued the steady upside movement and reached $18.29 by 9.23% hike in the next four days. After this hike, the currency marked a slight fall, but the price again picked up the pace. Later, the BNB coin price dropped to $16.6 by 8.63% fall. From January 25 to 31, the price escalated to $18.75 by 12.55% hike.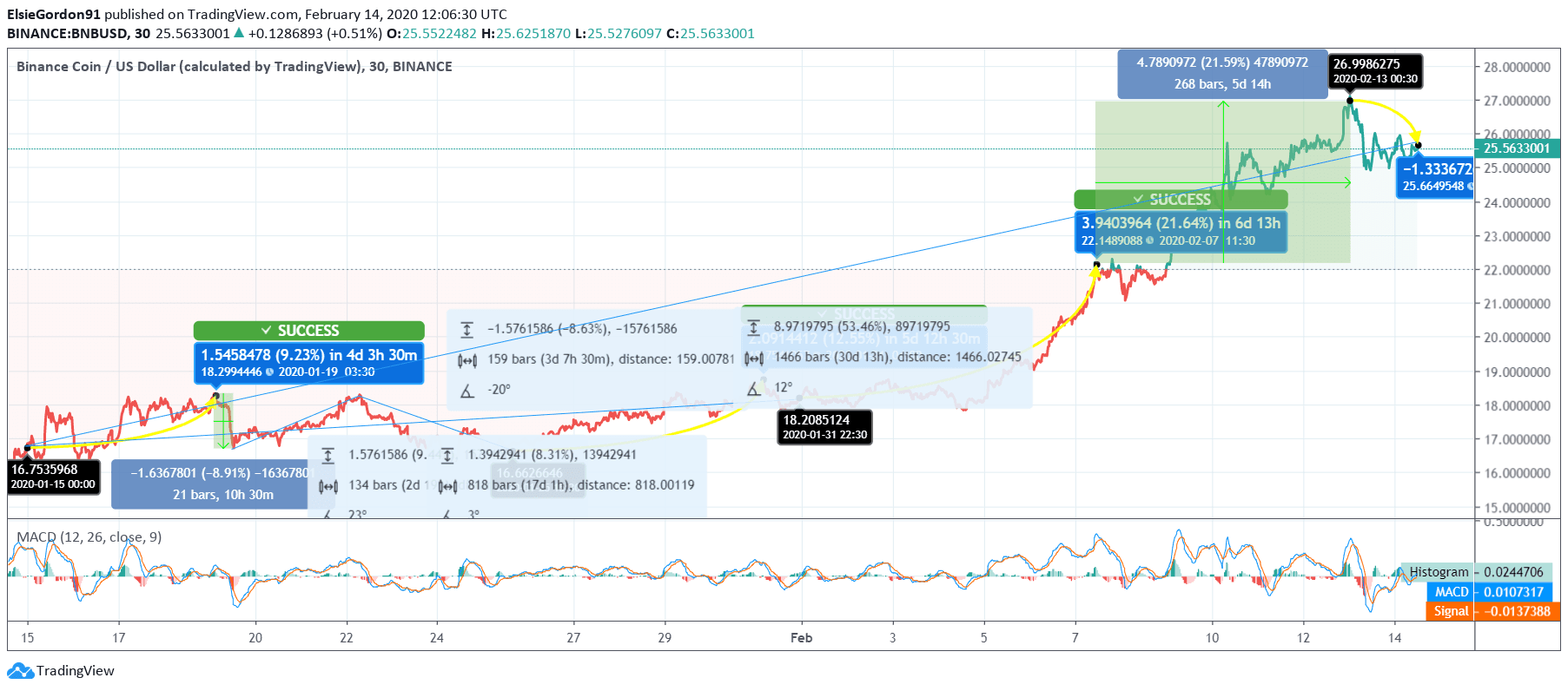 The last 15 days in January reflected an 8.31% escalation in the price of Binance Coin. February opened with a heavy escalation. The price counter moved from $18.2 to $22.14 by a massive hike of 21.64%. The uptrend remained intact and the BNB price touched $26.99 by 21.59% hike. Recently, Binance Coin reflected a slight plunge and the price touched $25.66.

If we look at the MACD indicator, it reflects that the price may trade upwards in the upcoming hours as the MACD line overpowers the Signal line. The BNB price is currently trading at $25.56 and the chances of breaching the immediate resistance level at $26.79 in the coming hours are ripe. However, if the momentum reverses, then the immediate support level is formed at $24.43.


Warning: sprintf(): Too few arguments in /home/lawyerm9/public_html/coinnewsspan.com/wp-content/themes/deus/functions/images.php on line 269