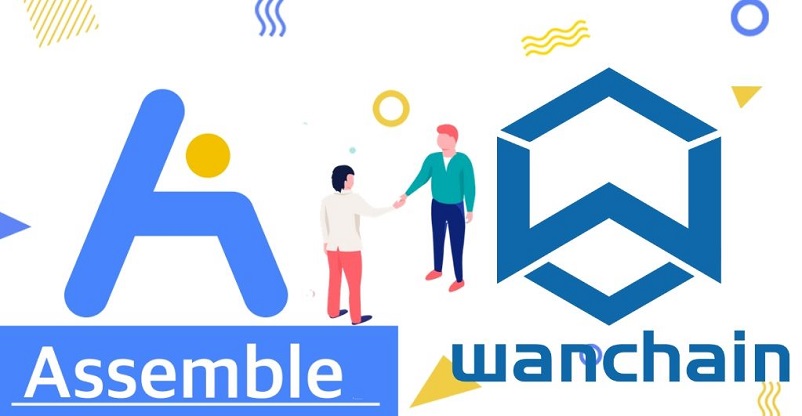 ASSEMBLE, a global integration platform announces a strategic business partnership with Wanchain. ASSEMBLE, and Wanchain will be working together to manage marketing, technology, and interactions for the community and further promote blockchain technology.
Wanchain is an infrastructure that keeps the Chinese decentralized financial world connected. It is also known as the third-generation blockchain technology, which is following the first-gen blockchain Bitcoin and the second-gen blockchain Ethereum and EOS. Wanchain is also known as the hyper connect blockchain that keeps the existing blockchains connected.
The hyper connect blockchains is the latest blockchain technology concept, that acts as a connecting element between the independent private and public blockchains. As per the reports, China and Korea are the leading blockchains markets in the world. To break the cultural barriers and political differences, ASSEMBLE and Wanchain are collaborating with one another to mark language and cultural barriers through the utilization of local market and media resources.
Wanchain holds substantial experience in blockchain development and comprises of a cross-chain mechanism. ASSEMBLE will be receiving technical support and services, which is based on the cross-chain technology of Wanchain.
ASSEMBLE is in search of a business collaboration on a global level. Since ASSEMBLE is invading in the Chinese market, Wanchain will be sharing the Chinese business market with ASSEMBLE. ASSEMBLE will be doing the same after Wanchain will enter the Korean market.
Wanchain is a blockchain project launched by a Chinese company Wanglu Tech. Wanchain is a financial infrastructure which is based on the blockchain technology and provides support to asset exchange between different blockchain networks.