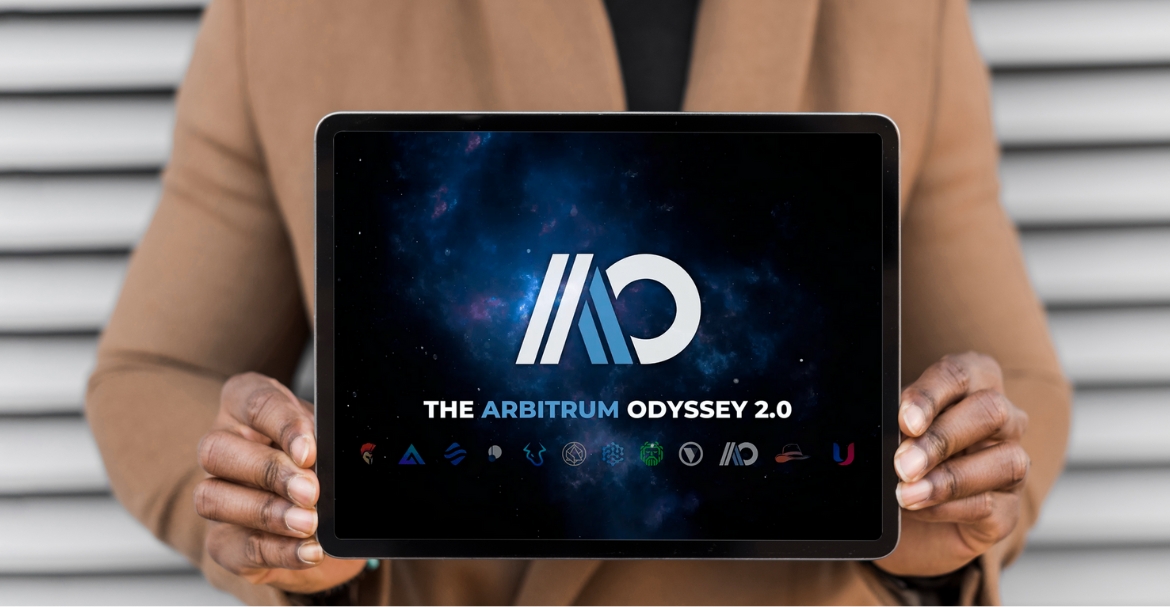 Arbitrum Odyssey had to be paused indefinitely last year, that is, in 2022, when the first edition was started. Its goal was to encourage users to explore different protocols and earn rewards while doing so. The Arbitrum ecosystem is now coming back with the second edition of Odyssey this year. Notably, the edition is changing. It has no effect on the way protocols should be explored. Simply put, users will again have a chance to explore DeFi protocols and earn rewards for their engagement.
Last year it was launched by Offchain Labs collectively with Project Galaxy and Ratwell. The 8-week exploration is a way for the members to understand how the newly developed ecosystem functions. All they have to do is navigate their way around the digital sphere and collect memorable rewards. The mission is to boost user engagement while strengthening the ecosystem.
Also, Arbitrum Odyssey aims to celebrate the ground-breaking protocols. DeFi protocols that one will be able to engage with over a period of 8 weeks are:
Sparta DEX

Dopex

GMX

Vesta Finance

Alchemix

Jones DAO

Factor

Swell

Unstoppable

Plutus DAO

Pendle

Odyssey 2.0
DeFi protocols are not listed above in the sequence in which users will get to explore them. The journey will begin with Sparta DEX before moving on to GMX and Swell. The concluding moments will give participants a chance to see through Jones DAO and Unstoppable in October. It remains to be seen if the sequence will be cemented on the roadmap or if users will have the liberty to pursue their preferable route.
Last year, NFT badges were rolled out for explorers. This year, too, participants can expect something similar to happen. They will be served with badges of honor to demonstrate their journey through Arbitrum Odyssey 2.0. Unique rewards will be given after completing each questline. Arbitrum is attempting to acknowledge participation and reward users for being active.
Participants of Odyssey 2.0 will have the liberty to leverage the unique features while enriching their understanding of all the DeFi protocols. They will additionally be able to build a network within their respective communities. Monetary (or digital monetary rewards) are native protocol tokens coupled with other bonus assets, which are revealed as they progress to the conclusion of Arbitrum Odyssey 2.0.
Interested participants can stay updated with the information by registering on the official website of Odyssey 2.0 or by following its official social media accounts.
Odyssey 2.0 is happening in collaboration with Unstoppable DeFi and Tide Protocol. Per the announcement, their contributions are immensely helpful in making sure that the experience is smooth, fair, and efficient. Moreover, the experience is accessible to all explorers irrespective of their geographical locations and experience in the market.
Arbitrum Odyssey 2.0 is being teased as a community experience since it is an initiative that has been constructed for the betterment of the members of the ecosystem.