Blockchain News
apM Coin Teams Up With With Sentbe to Explore New Avenues of Growth and Expansion in the International Market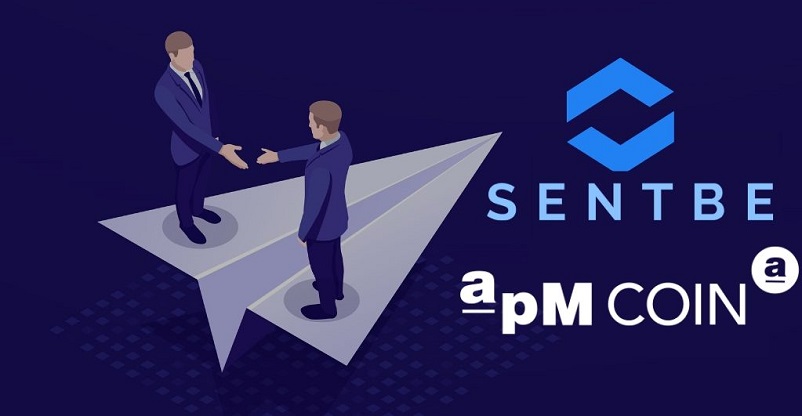 In an important strategic decision, the apM Coin project has joined hands with Sentbe remittance services to explore new avenues of growth and expansion in the international market. The partnership has been done primarily with the motive of providing the apM coin project a platform for real-world cases. It is only after the in-depth deliberations and discussions that both companies decided to come together for the mutual benefits and value creation for each other. Both organizations will jointly explore the expansion of business opportunities while looking for ways to expand their customer base across different business domains globally.
Inside Details
apM Coin project has already entered into a partnership with the apM group – the largest chain of fashion malls in South Korea. According to the agreement, apM Coin project will design a customer rewards program for the shoppers who do shopping at the apM group. The scale of the project can easily be estimated from the fact that on average, 10,000 shoppers visit the apM malls daily while the cumulative number is greater than 1.5 million /year. Interestingly, more than 80% of the total annual visitors are foreign customers.
Just so you know, Sentbe is a financial technology remittance company that provides IT services to 24 countries including the important ones such as the United States of America, Japan, Vietnam, Indonesia, and Malaysia. The company also provides a mobile application for easy and convenient operations that help the users to accomplish cross border payments without any hindrance. The mobile application also allows saving in the transaction cost by up to 90%. The company is quite famous and well known in its field and has many distinctions to its kitty.
Conclusion
It will be interesting to witness how this partnership will pan out in the future and how the incorporation of the apM customer rewards management program will help Sentbe to grow further – especially in terms of acquiring global customers and expanding wings further around the world.