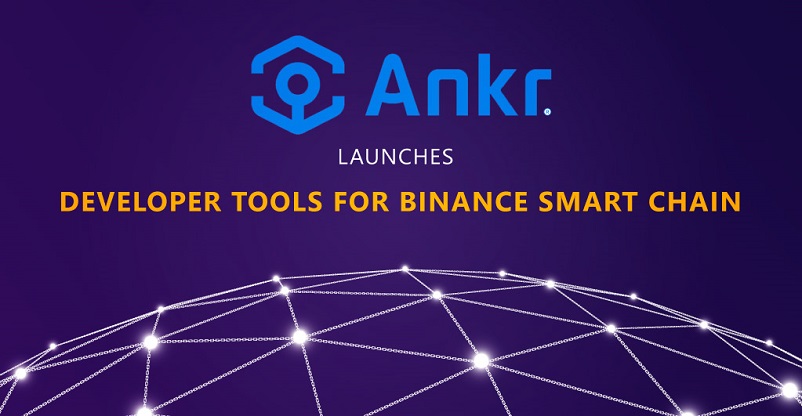 Ankr, a leading name in the blockchain infrastructure industry, has proudly announced the launch of a new revolutionized suite of developer tools for the Binance Smart Chain. The latest offering of Binance Chain API endpoint by Ankr platform will facilitate developers to work with:
The Binance Chain testnet and mainnet
The Binance Smart Chain testnet (support for mainnet shall be deployed in the near future)
The news was broadcasted through an official Twitter post by the Ankr team on their social media handle. The post read:
The high-tech tools will give a fair chance to the app creators to focus on their work and add value to the Binance ecosystem with their potential applications. The developers will be able to create on the Binance Chain immediately without any hassle or difficulty. The platform offers access to certain API requests without charging any fee. The pricing for the same is likely to be broadcasted in the coming months.
One of the chief advantages of accessing Binance Chain via API is that it offers a perfect balance of the core processes. The work and requests are disbursed across deployed solutions in a systematized manner, which aids developers to work stress-free on developing their products and services. Faster initialization times is another significant benefit of API. Deploying a node with Ankr or its API is pretty fast, even with Binance's state sync channel.
How To Get Started?
Login to your Ankr account. The users who do not have an account need to sign up first.
On the left sidebar, click on the APIs option.
Choose the Binance Chain application.
Then click on Create API and choose the network you want to adopt.
Start using Binance Chain API.
This will give you a chance to witness the status of the API, Binance API documentation. The users can copy the API Endpoint if they have to use it at some other place.
The team members of the Ankr platform are also focused on supporting the Binance Chain Staking Validators. The work is in progress and is likely to hit the network anytime soon.