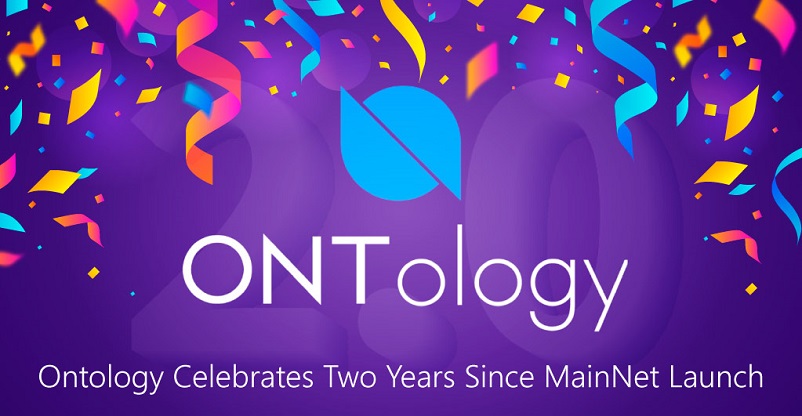 Ontology, a blockchain firm that has been keeping its performances up to the mark since long in the space, is set to see one more milestone. The blockchain biggie has completed two years of its MainNet in June this year.
Ontology is a network which is basically a blockchain ledger that combines various industry-specific modules. It is evident that the crypto and blockchain space has been severely affected since Coronavirus started spreading across the globe. Most of the blockchain-based businesses have had come up with innovative ideas and launches during this time, while all the markets, including the crypto one, spiraled down continuously.
Ontology, being one of the leading names, stood strong during the tough times too, and it seems, it is witnessing fruitful results these days. In the previous month especially, Ontology has achieved much more than the two-year milestone. Along with Ontology 2.0, it has also come up with a new version of ONTO, Ontology's self-sovereign data wallet. The more than just efficient data wallet enables a user to control the value of their data. The ontology team cheerily tweeted about the completion of two years. Moreover, the co-founder also expressed joyously.
Ontology's co-founder, Andy Ji, Stated,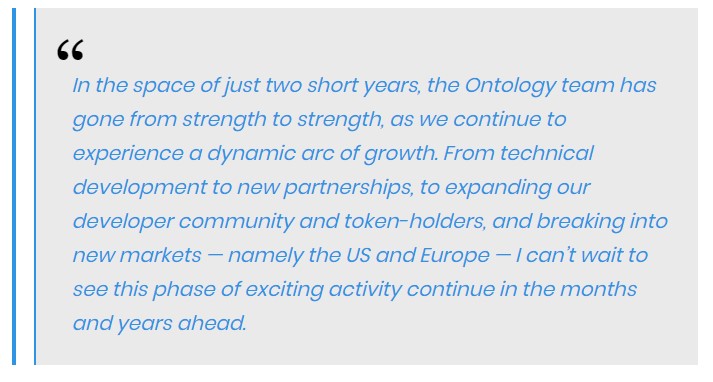 Aside from the tweet, Ontology has shown its multi-month long achievement list naming it 'Ontology 2.0 Milestones.' On this note, Erick Pinos, Ontology's Americas Ecosystem Lead, and John Izaguirre, Ontology's European Director of Business Development, have also given their optimistic views regarding Ontology. Ontology has also revealed its short to medium term plannings subjected to Add-on Store, SAGA, and Governance and Staking Model Refinement. It also shows what key changes an Ontology user can expect in the next few months. Undoubtedly, the platform describes a very impressive roadmap.