Blockchain News
Zytech Group Collaborates to Energy Web
Blockchain-Based Solar PV Systems in the Making Through Zytech-Energy Web Partnership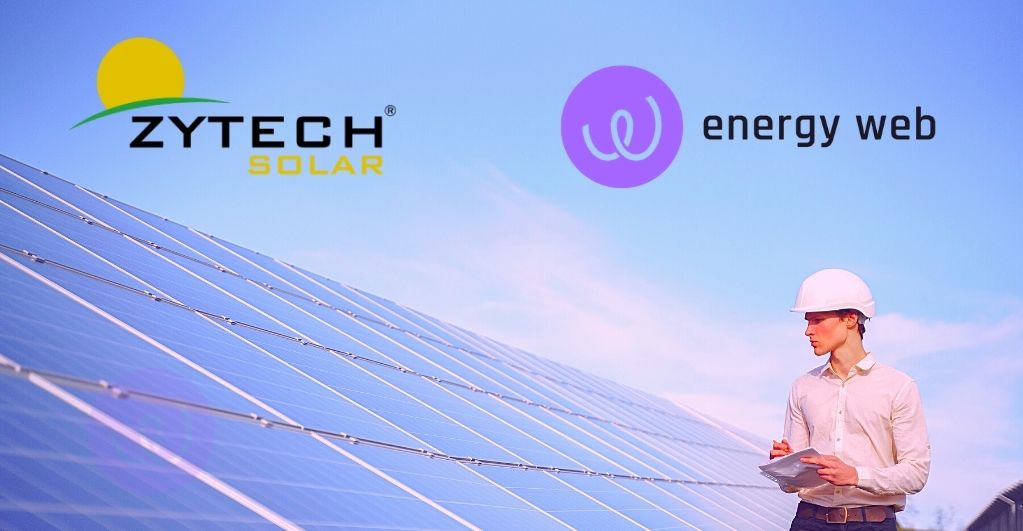 Energy Web is the world's first enterprise-grade blockchain platform attuned to meet the needs of the energy industry. Launched last year (2019), Energy Web focusses on accelerating a customer-focused electricity system with a low Carbon consumption by integrating the potential of decentralized technologies and blockchain. To aid the blockchain consortium in its endeavor, Energy Web Foundation has recently announced to include the Zytech Group as its member.
Both organizations are weaving an initiative to develop blockchain-based solar PV systems that will have the potential to transact on the EW-DOS (Energy Web Decentralized Operating System). EW-DOS is a digital technology stack that enables any device owned by any user to be a part of any energy market. It is a blockchain-plus suite comprising of toolkits, middleware, and other similar digital solutions to enhance energy transition.
Energy Web members comprise the world's largest enterprise blockchain ecosystem, and Zytech becoming a part of the vast energy blockchain ecosystem, aims to further accelerate its fast-growing solar market with the blockchain technology supporting it in every way.
Zytech Group is a manufacturer of concentrated solar PV technologies, monocrystalline, and polycrystalline. The company came into existence in the year 2006 in Spain, and since then, it has been focussing on blockchain innovation and its integration with solar PV technologies.
Zytech has already captured the solar PV markets in parts of the EU and Latin America, where its systems are installed in many on & off-grid projects.  Zytech Group also has subsidiaries in India and China, where the company manufactures LED lighting plants for fleet electrification.