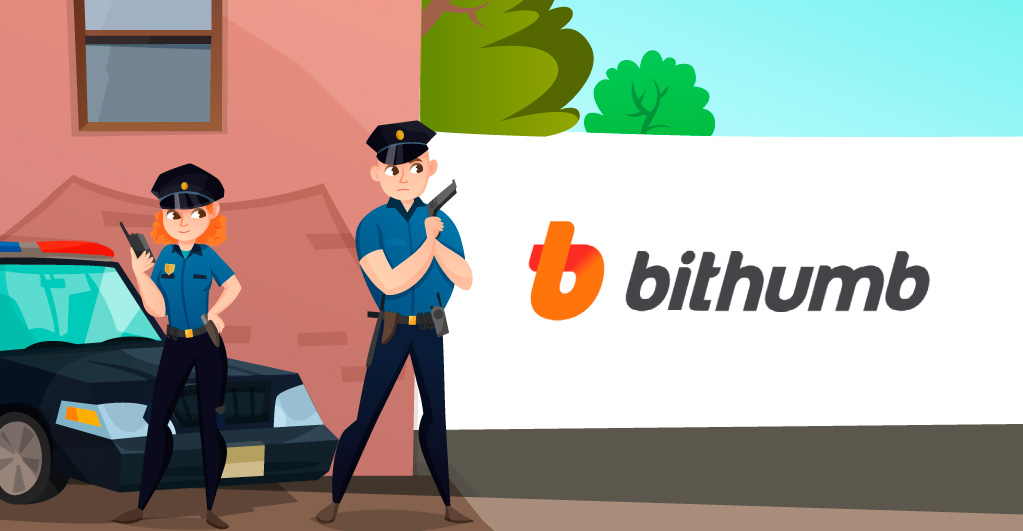 Bithumb, the largest cryptocurrency exchange of South Korea, has been facing legal actions against it, following an illicit token sale of token named BXA worth $25 million. The token sale was hosted on the Bithumb platform, following which acquisition by a Singapore platform BTHMB was about to happen, but it never materialized.
Due to this, the investors lost millions of their investments, following which they filed a case against the crypto exchange. Based on these allegations from the investors, officers from the Seoul Metropolitan Police Agency's Intelligent Crime Investigation Unit took charge of the investigation against Bithumb and raided its headquarters located in Seoul's Gangnam District.
As per reports, the Intelligence unit raided Bithumb's central offices and also seized documents and computers after taking Bithumb's chairman, Lee Jung Hoon, into legal custody. Jung has been accused of sending illicit funds overseas without reporting it. The funds were allegedly raised from the presale of Bithumb's native token BXA to the investors in 2018.
Bithumb was supposed to list those BXA tokens on its exchange but ultimately failed to do so, thereby rendering massive loss to the investors. Bithumb issued the BXA tokens well ahead of its planned acquisition by the blockchain consortium BK Global (BTHMB) based in Singapore. As a condition of the acquisition, Bithumb was supposed to list the BXA tokens on its exchange, but the listing never happened.
However, Bithumb is not the only exchange that has been raided on charges of fraud and embezzlement of the investors' funds. A few days back, Coinbit, which is South Korea's third-largest crypto exchange, was also raided by the Seoul's Crime Investigation unit for falsifying 99% of its trading volumes. This market manipulation helped Coinbit to illegally generate a trading volume of $85 million.
South Korean crypto exchanges have a very bad record when it comes to complying with the financial regulations of the country, and as a result, many crypto exchanges have faced raids in the past. Talking about this, the business development head at MakarDAO, Doo Wan Nam, said that such embezzlement would happen in the future also. For this, he blames the strict laws that govern the crypto exchanges in Korea.