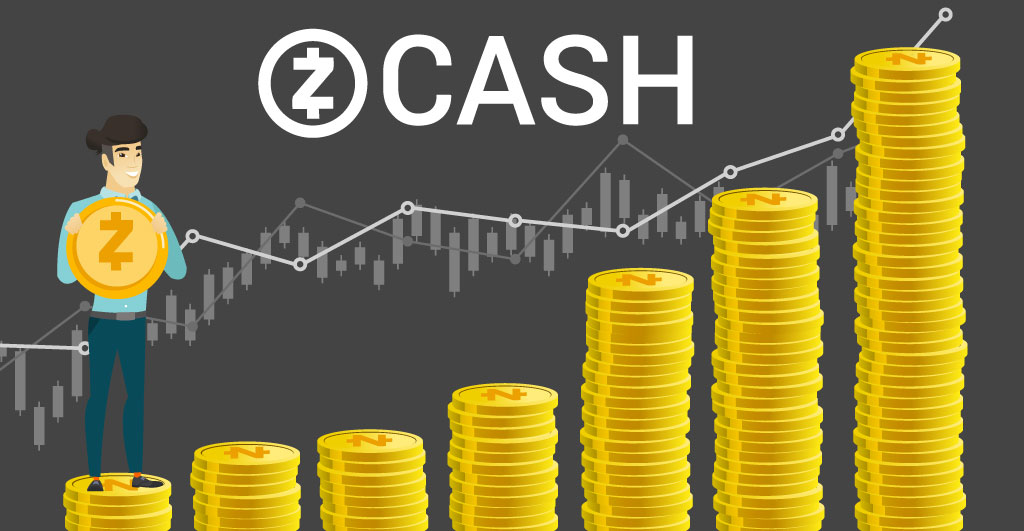 Zcash (ZEC), by its property of being an investment asset, is fungible (an asset that holds an ability to interchange with another individual asset or a similar category asset) and secure, which is acing. In terms of security, ZEC is believed to be as secure and reliable in terms of blockchain as Bitcoin Cash, DASH, and Litecoin.
When Zcash's security is prime, the scalability and decentralization are moderate, and, in this regard, ZEC is believed to be a premier platform in comparison to Zcash.
Zcash, however, is lacking usability when it comes to fungibility and scarcity but is still ranked amongst the top 30 cryptos of the global market.
Zcash Price Analysis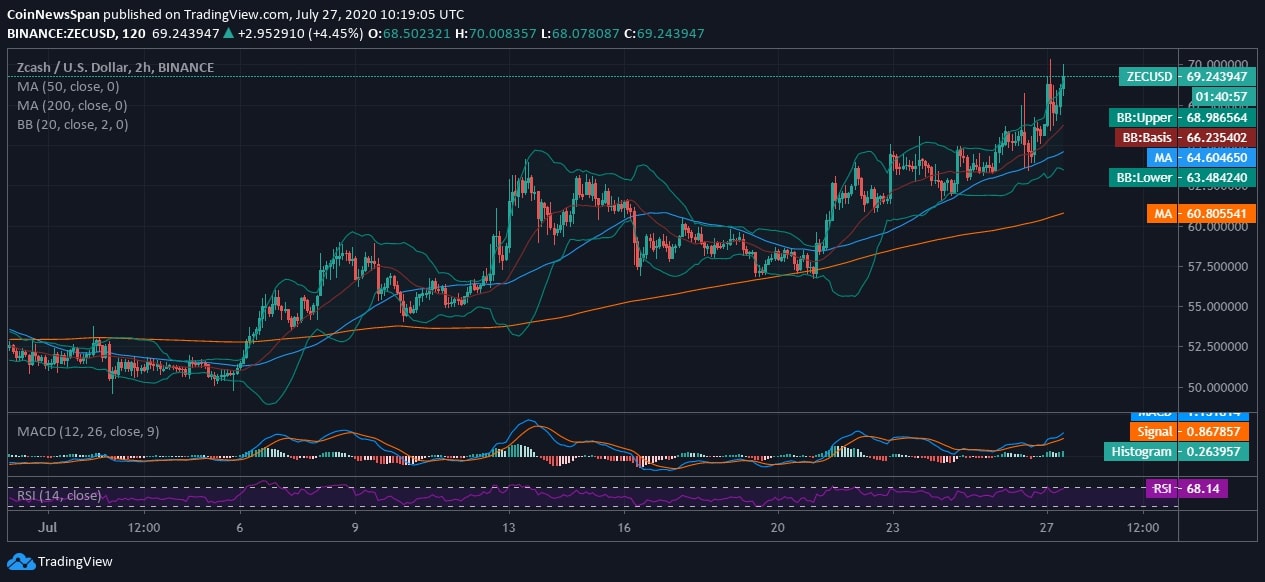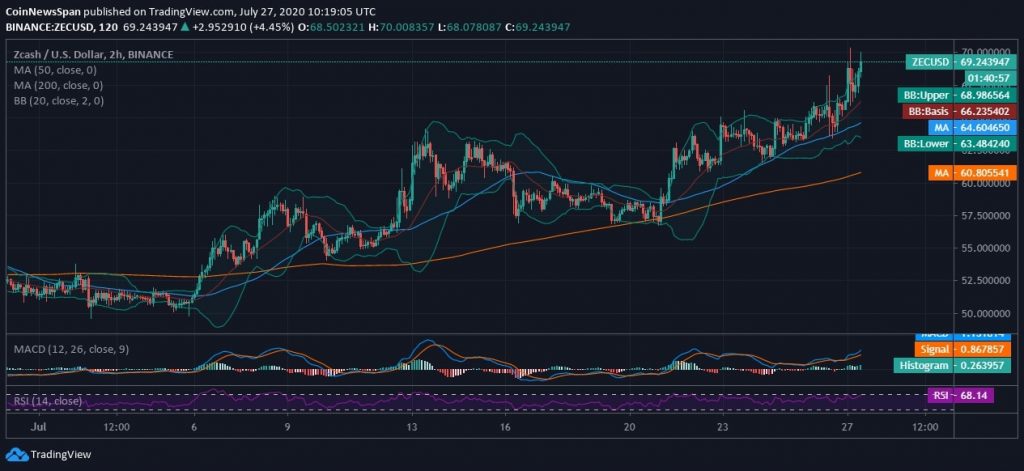 On the 2-hourly chart, Zcash is strengthening since the beginning of the ongoing month. Just as we near the end of the month, we see that ZEC/USD has breached 5-month support slightly above $70. The price trend of ZEC against the greenback is hitting the 20-day upper Bollinger Band and alongside retains complete support from 50-day and 200-day daily MA.
Bitcoin, over the past 24 hours, has strengthened and breached above $10k after a gullible trade between $9k and $9.5k. Zcash, which is influenced by Bitcoin like XMR, BCH, etc., is seen strengthening and soaring too. Moreover, Zcash is volatile crypto, and for the longest time in the ongoing month, it was seen trading below $65.
With an escalation in the price of Zcash, the 20-day Bollinger Bands are seen moderately widening. The intraday gain in the price of the crypto has led to bullish sentiments as per the laid technicals. The MACD curve is crossing above the signal line as the ZEC price rose above $71, while currently trades at $69.2, slightly below $70. Similarly, the RSI is hinting the spiking demand as it lies at 68.14 on the 2-hourly chart. The major support and resistance lie at $65 and $71, respectively.