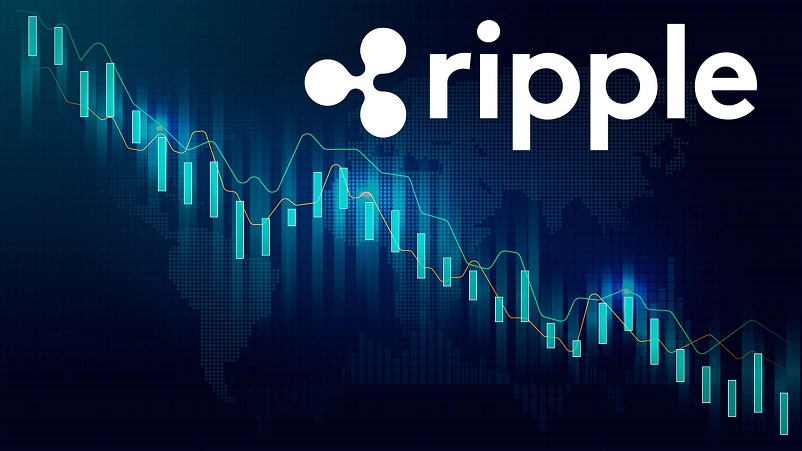 XRP, in the recent past, was taken over by Tether in the global crypto market and is now ranked in 4th position. It has been trading sideways just when the other altcoins of the market gained massively to hit stringent resistances. XRP, on the other hand, was seen as having steady yet slow momentum despite being a major altcoin after Ethereum and blue-chip crypto.
XRP is that crypto investment, which will have intermittent steep price fall and rise with constant slow yet steady movements throughout. Moreover, along with XRP, Bitcoin & Ethereum are believed to have an almost concurrent movement, and just as the massive cryptocurrency by market cap lacks momentum and we await a breakout soon. We expect a positive XRP/USD crossover as well.
With the major investments like Bitcoin, Ethereum, and XRP, investors have been HODLing and awaiting the next Bull Run for a complete bullish breakout to gaining returns on their investments. Which otherwise are earned by altcoin investors at present with smart contract-based blockchain platform gaining impetus.
Moreover, with an escalation of altcoins like LINK, ADA, DGB, there have been instances when investors came up with certain comparisons of investing in LINK that has now recorded an ATH after three years of no great news. It was just then when investors considered Chainlink over XRP for instant returns, and the social media presence lured around these altcoins that spiked this altcoin season.
Although the smart contract-based platforms have been gaining enough momentum with stupefying price movements, we cannot forget investments that are in for the long-term purpose. With a view of long-term investment, XRP investors at present are nothing but HODLers of profits to short and earn with suitable market conditions.
However, buying power needs to get stronger, and HODLers & loyalists should get back to shilling XRP for a profitable turn apart from Bitcoin's most awaited breakout that is much likely to happen soon.
XRP Price Analysis
On the 2-hourly chart, XRP has successfully breached above $0.18 price area after a week of trading sideways. And with the recent spike in the price of XRP/USD, it reclaimed its position above $0.206 and breached 5-week long resistance; however, it currently trades at $0.1969 after intraday corrections. XRP coin, after retreating to monthly heights around $0.206, has hit double-bottom at $0.1922 in a span of less than five days.
However, due to bearish intraday, XRP has lost support from 50-day daily MA and is holding support from 200-day MA at $0.1866. The price trend of XRP/USD is hitting the lower 20-day Bollinger Band with bearish candlewick and is gradually seen expanding. The technicals laid are confirm intraday bearish crossover as the signal line crossed above the MACD line. Similarly, the RSI is lying at 41.24 and is inclined towards the oversold region, although it is far away from hitting 30 until it stands support at $0.195 and $0.19.