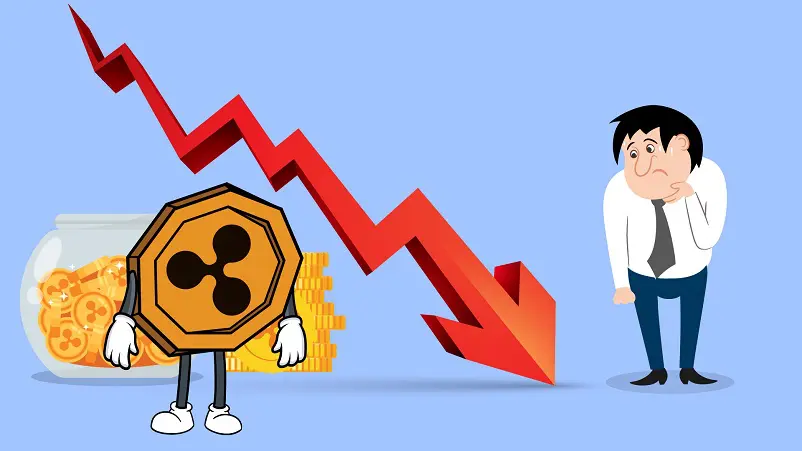 XRP loses 3% in the last 24 hours and falls to 0.2322 USD
The next halting point may come at the support point of 0.2314 USD
Ripple cryptocurrency has been marred by price correction over the last 24 hours, and the price has been dropped by 3% in this period. The current value stands at 0.2322 USD. This downside correction is likely to sustain for some more days.
XRP Price Prediction
XRP price was at 0.2394 USD at the starting of yesterday, and in the next six and half hours, the coin managed to get a marginal hike of 0.96% that pushed the value to 0.2417 USD, the highest for the day. It was followed by a 3.19% contraction in the value that placed Ripple at 0.2340 USD by 15:59 UTC. The last major variation happened between 17:16 UTC and 00:31 UTC. In these 7 hours and 15 minutes, Ripple shrunk by 3.07%, and this swing cost it 0.0073 USD. At 00:31 UTC, the value of Ripple has been pulled down to the lowest of the day at 0.2303 USD.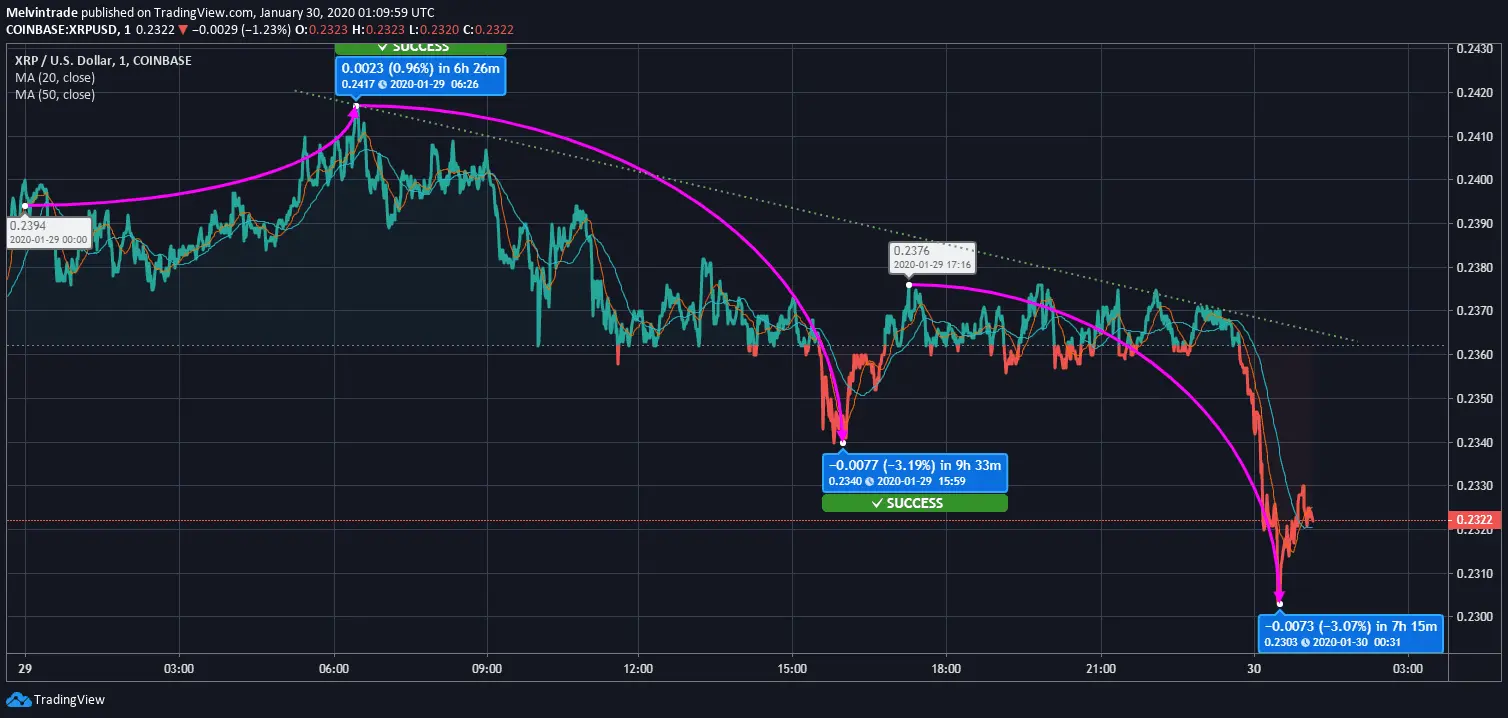 There has been a considerable decline in the market cap of Ripple crypto over the last 24 hours. The market cap on January 29 was 10.297 billion USD, and as of now, it has fallen to 10.169 billion USD.
XRP's current price at 0.2322 USD is already going above the 50 days MA (0.232 USD). However, the 20 days MA has managed a marginal lead over the current value. As per our prediction, Ripple may have to go through price correction in the upcoming days. It may soon fall to the support point of 0.2314 USD.
| | |
| --- | --- |
| XRP | Resistance and Support Levels |
| 1st Resistance | $0.2395 |
| 2nd Resistance | $0.2433 |
| 3rd Resistance | $0.2455 |
| 1st Support | $0.2336 |
| 2nd Support | $0.2314 |
| 3rd Support | $0.2276 |