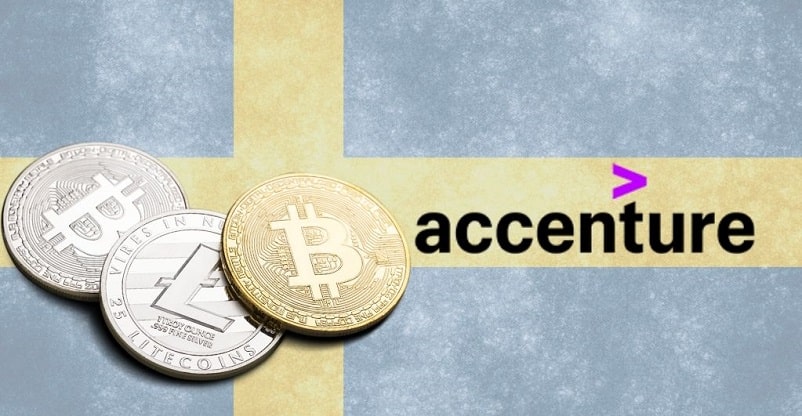 Accenture joins Sweden's Central Bank, Riksbank to develop a digital currency e-krona. Accenture will help Riksbank to design a project plan that will assist consumers with the features of e-krona. This piloting project is expected to go on for seven years consecutively. 
Cryptocurrency continues to offer new possibilities for investment, the government is rapidly falling out of speculations to adopt cryptocurrencies. There is a stablecoin asset developed by Russia on its own, whereas China has also announced its own digital-state-currency. 
Sweden decided to follow this trend, its Central Bank announced a strategic plan to create e-krona.
Accenture is all set to form consumer feasible factors for e-krona. The technology that is supposed to be used by e-krona is still not made clear.
The acquisition process is stated to be a "matter to national security," the firm will strategize a plan for the manner in which e-krona enables the users to pay through any given mobile platforms.
A report in 2018 from the bank stated, "an e-krona should be able to interact with Distributed Ledger Technology solutions." 
That is probable to be compatible with blockchain.
Based on Central Bank Digital Currency (CBDC), Accenture is considered as one of the most experienced consultancies. Till now most of its public work has rapt on large scale or institutional currency tribunals such as experiments and reports for Canada and Singapore.
The project began in 2017 when cash utilization withered in Sweden, and Riksbank started with the project to check for the possibility to create Central Bank Digital Currency (CBDC) to ensure access for the general public for state-guaranteed-means of payment.