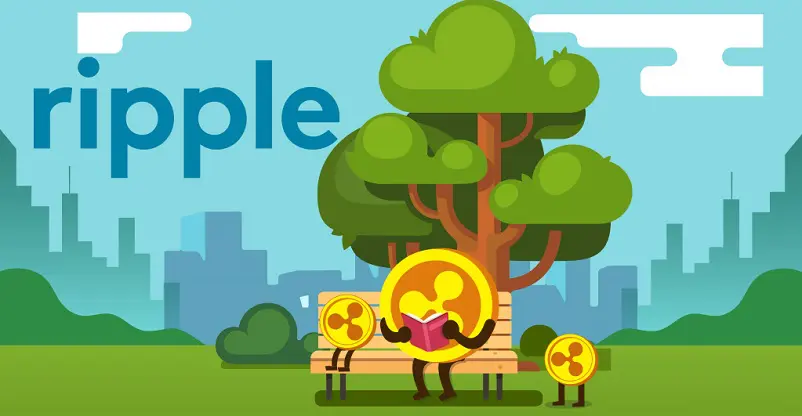 Ripple cryptocurrency is now completely under the bear radar as observed from the seven-day price trend
XRP price does not have much to show in the ongoing bearish sentiment continuing in the crypto market. Though the coin managed a good start to the week, the bears managed to have the upper hand for the most part of the week, with price moving in the range of $0.217 – $0.229.
Ripple Price Prediction
XRP coin had a great start to the week with the price being in the upper range, but the bear pressure made the price go beyond the baseline by the end of the past week. On December 09, the price of Ripple coin was at a high of $0.2294. However, the bears started getting stronger and managed to take the XRP price below the baseline at $0.2189 on December 10. Still, the coin tried to push the price in the upward range and reached $0.2233 with an upward swing of 2.04%. Then, the bear pressure continued, and Ripple price again went down to the extent of 2.43% on the next day at $0.21778. XRP coin managed to pick up at $0.2215 the same day showing an upward price movement of 1.70%. The bears got the better of XRP price and it went down again to $0.2185 on December 13. Currently, the price of the XRP coin is $0.2201.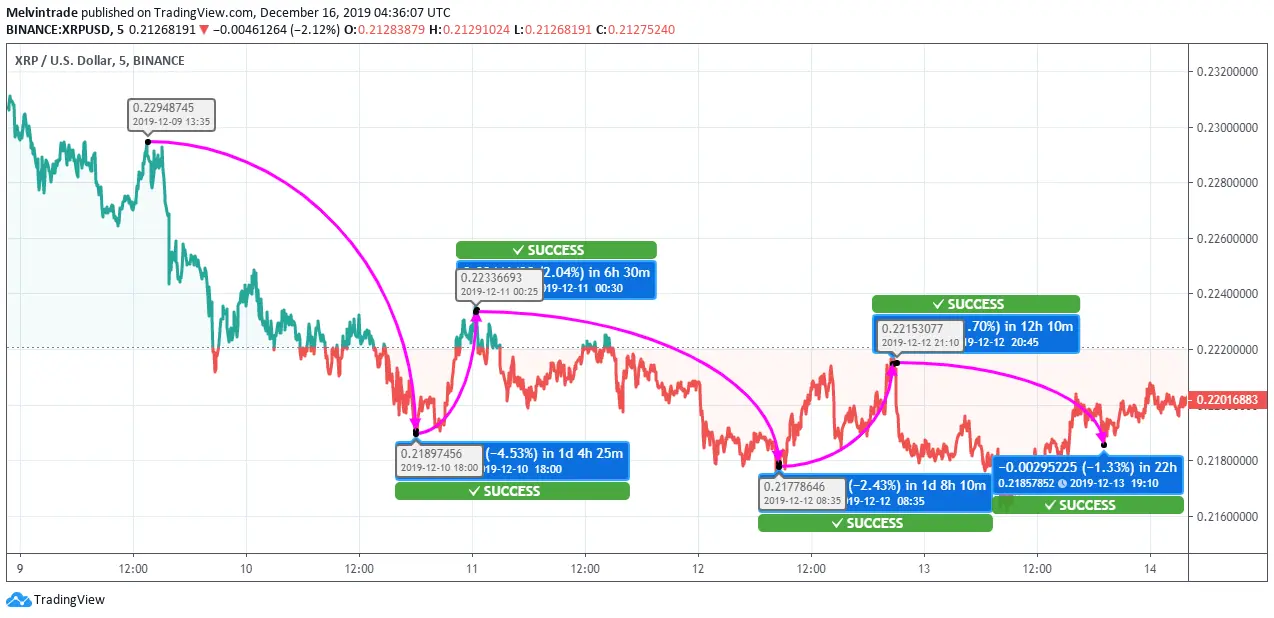 All the brave moves taken by Ripple coin are overshadowed by the ongoing volatility in the crypto market much to the despair of its investor community. With the crypto market expected to be bearish for the short-term, this trend is expected to continue for major altcoins, including XRP. Analysts are confident regarding the capability of Ripple currency to bounce back and expect a bullish sentiment in the crypto market by the first quarter of 2020.
Current investors can only hold on to their investments in the ongoing volatility and invest from a long-term perspective. Short term traders can trade by having a cautious outlook.