Cardano News
Will Cardano (ADA) Manage to Exhibit the Uptrend into the New Year?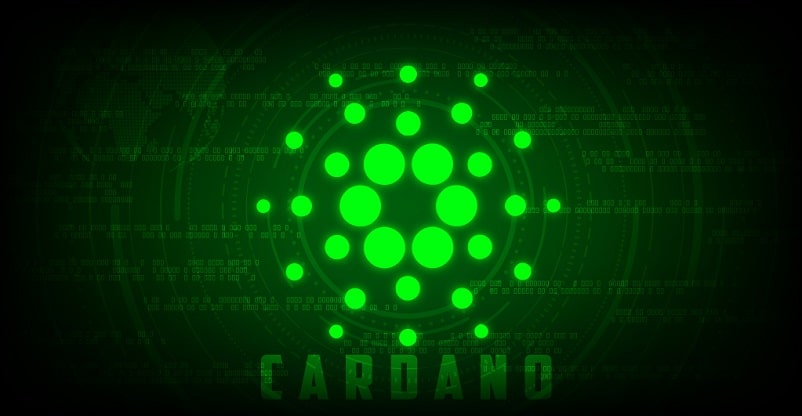 Cardano coin has been going for the slow and steady upward momentum even during the ongoing bearish volatility in the crypto market since July. The price has managed to spring surprises at regular intervals, though the price has been below the baseline price for the second half, as seen from the 30-day price chart where the price of ADA has been moving around in the range between $0.031 – $0.039.
Cardano Price Analysis
ADA price seems to be set on getting ahead even in the bearish volatility and the price moving mostly in the downward range, as seen from the one-month price chart. The price of Cardano was at $0.0364 on December 04. The price went up to $0.0387 on December 08 showing an uptrend of 6.13%. On December 18, the price of ADA could not handle the strong bear pressure and fell to $0.0315 showing a fall to the extent of 18.65%. Cardano price withstood the bear pressure and shot up to $0.0339 by 7.62% hike. The volatility continued and the price again went down to $0.0323 on December 27, the downward movement was to the tune of 4.02%. After three days, the price of ADA coin again showed recovery at $0.0342 at 6.03%. The bears have again got stronger today and have succeeded in pushing the price of Cardano down to $0.03307 showing the fall at 3.50%.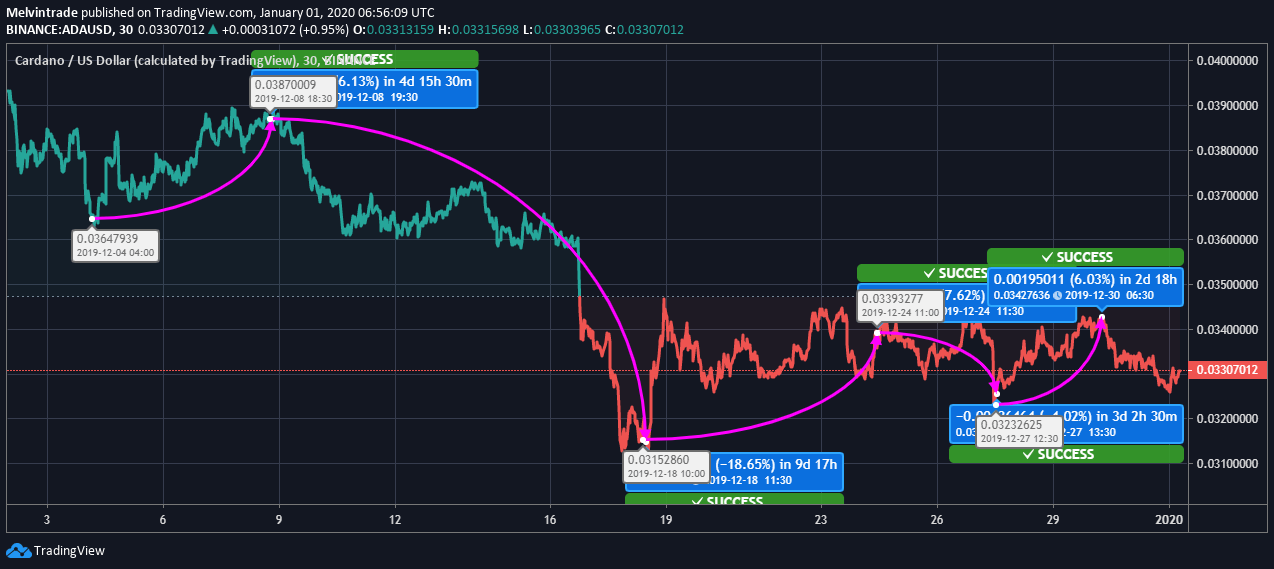 Cardano is continuing its stable momentum even under continual bear pressure and price downturns at regular intervals. Experts are confident about ADA managing to pull itself out of the bearish grip during the year.
Investors can continue to hold their investments from a long-term perspective as the coin is expected to get back to its stable run in 2020.