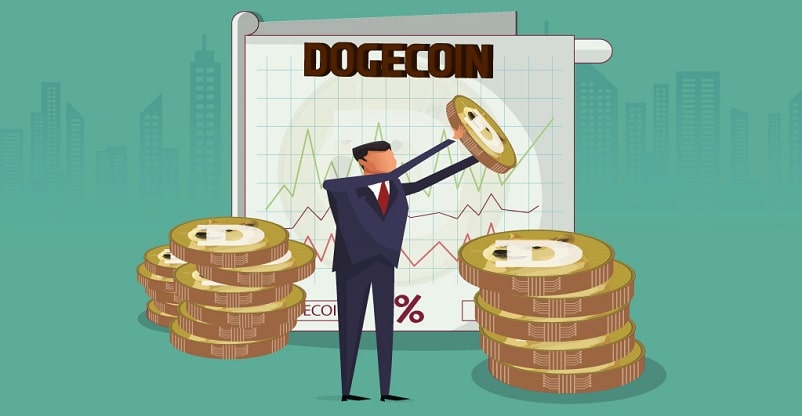 Dogecoin (DOGE) began the year on a low note; however, this did not deter the price from moving above the baseline in the current volatile market. The seven-day price chart shows a roller coaster ride for its price with intermittent spells of upward and downward price movements. The price of Dogecoin has been moving in the range between $0.0019 – $0.0024 since the beginning of Jan 2020.
Dogecoin Price Analysis
The seven-day price chart indicates that the coin is trying to maintain its upward momentum despite the ongoing volatility. The price of Dogecoin was trading at $0.00208 on January 10. It then took an upward momentum and reached a high of $0.002291 on the next day showing an upward rise to the extent of 9.72%.
After this hike, the price had a fall on the same day to $0.0021088. Still, DOGE price managed to sustain its momentum and took an upper rally on January 13 to reach $0.002270 by 7.58% hike. Then, again Dogecoin price traded below the baseline and reached $0.002133 on January 14 with a 6.07% fall.
Dogecoin continued to outwit the bears and reached a high of $0.002354 on January 14, showing a rise of 10.33%. The current day's price has gone down slightly to $0.002327; the fall is to the tune of 4.17%.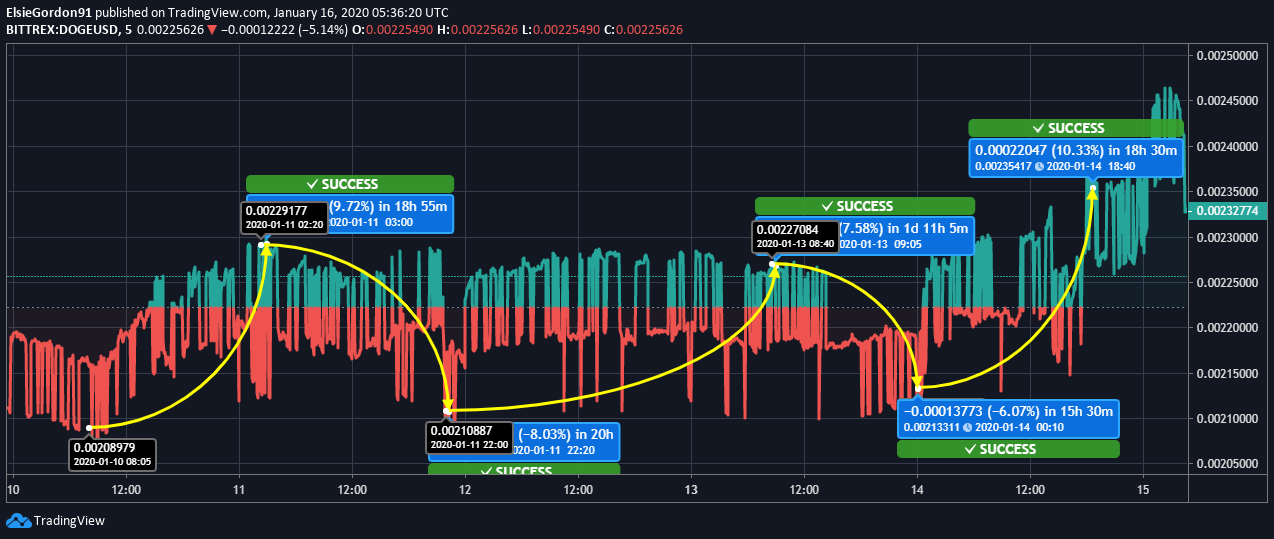 The currency has always held its ground even though the crypto market showed a bearish sentiment. Even now, at the beginning of 2020, the coin is putting up a brave fight against the bears. Analysts are confident regarding the ability of the coin to bounce back.
Investors should continue to hold the DOGE from a long-term perspective. Short-term and day traders can continue to trade cautiously to avoid any misfortunes.