Verge News
Verge Rebounds by 20% from $0.00319 Price Area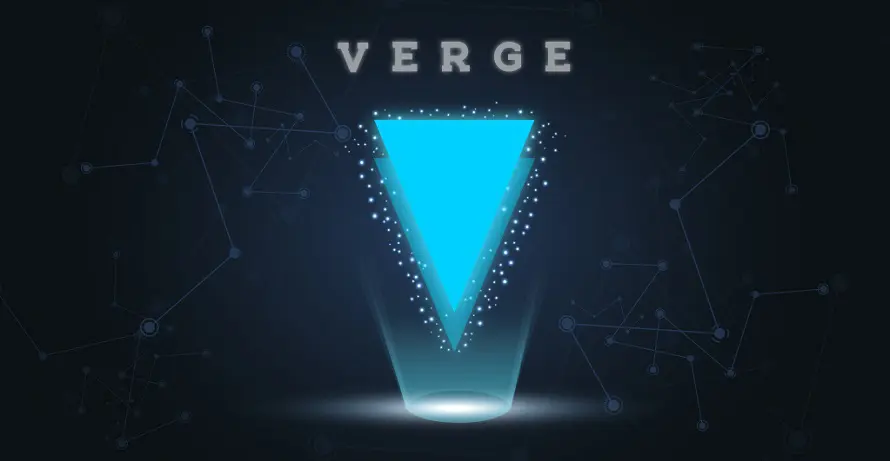 Verge trades at $0.00384, considerably better than the other known altcoins, and marks a new 24 hour high, until the press time. In the said time frame, XVG has hit the lowest at $0.00319, and currently, it trades with a rebound of over 20%. The selling pressure remains intact as the coin has no support from the daily moving averages.
Incidentally, in the same time frame, XVG/USD soared temporarily at $0.00550, and after that, it experienced a steep fall to bottom out.
Around the last trading week of the previous month and at the onset of the ongoing month, Verge's 4-hourly price trend seemed to be a rising wedge. However, due to the existence of moderate volatility and bearishness, the altcoin market had an ill crash and the moving averages are also seemed to have a negative movement.
Verge Price Analysis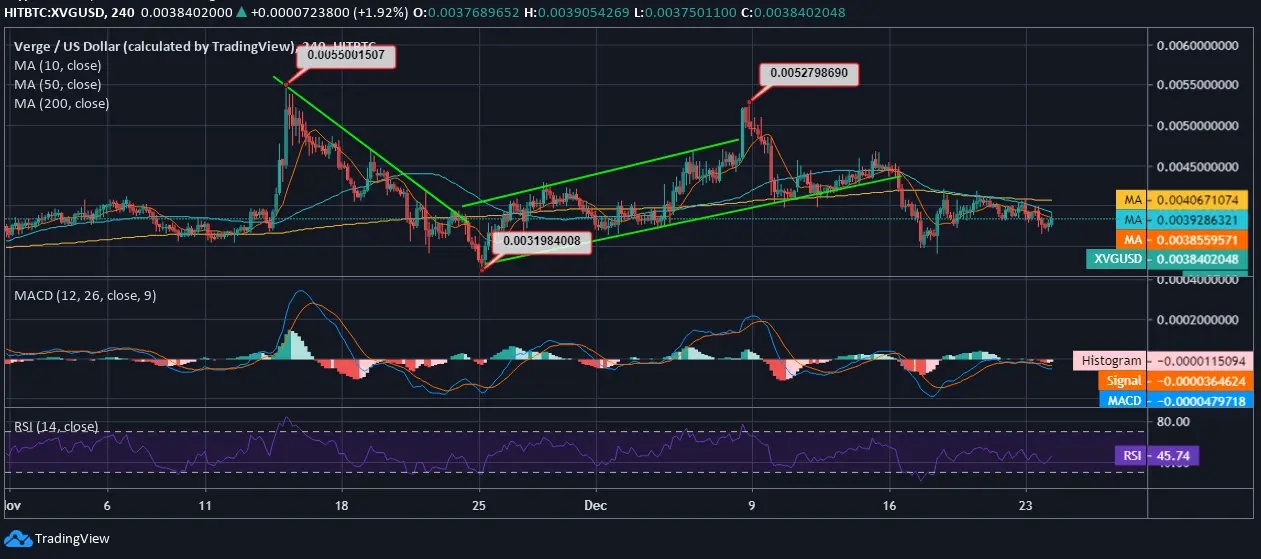 Analyzing the current price trend, we know that the volatility and bearishness still exist, and therefore, a proper trend movement cannot be predicted until there happens to be directional trading.
At present, the 10-day MA is moving close to the current price area at $0.0038, and the next immediate point lies at a 50-day daily moving average at $0.00392. However, the Verge still lacks support from the daily long-term moving averages until there is any positive movement of the pair noticed.
The technical indicators also confirm the moderate bearishness that Verge holds, as the MACD line runs below zero and the signal line crosses over the MACD line. The RSI of the coin is at 45.74 and withholds no extremities at present.