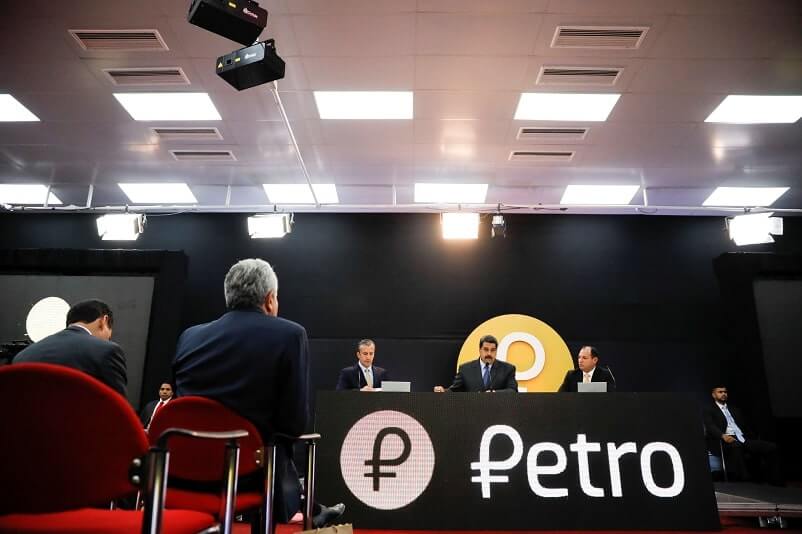 As the South American nation, Venezuela is struggling with economic and political issues; the country's payment system also has gone down. Venezuela has been experiencing issues related to inflation since World War Two. Reportedly the prices have increased by almost 373,233% in Venezuela. The devaluation of its currency added to the woes of the Venezuelan economy.
Due to this economic crisis and political instability, the deteriorating standard of living has forced millions of Venezuelans to move to other countries permanently. The prices of basic necessities have also increased leading to high crime rate and corruption.
The value of its official currency, Venezuelan bolivar has been declining for the last few years, and the devaluation has forced most of the Venezuelans to depend on the cryptocurrencies. Bitcoin is at the forefront in Venezuela, but the instability of the pricing of Bitcoin is also affecting the country's fiscal status. It should be noted that bitcoin fell from £15,000 in 2017 to £3,000 now. This paradigm fall shows the role of speculators in the price determination of the cryptocurrency.
Due to the international threats and alleged unfair trade terms, Venezuela also has released its official cryptocurrency, Petro. It is backed by the most valuable item in the country, Oil. But there are not many pieces of evidence of people using Petro.
Eli Meregote, 28, lives in Colombia and sends back to his place through bitcoin. "I first discovered crypto in 2017 when I lost my job in Venezuela," the CCTV technician says. "Even if I had my job, it would've been useless anyway, because the minimum wage was $4 a month."
As per him, cryptocurrency has given him total control over his money which the Bolivar lacked. Using cryptocurrency, he claims to have sent money to his native quicker than ever and without any obstacles.
Cryptocurrency like Bitcoin is designed to be operated in a decentralized way. It would be used without ant Government interference; even banks cannot have much stake into it. These currencies also provide heightened security as it records transactions permanently on a distributed ledger, blockchain.
As per critics, cryptocurrencies including Bitcoin are unstable and unreliable. As of now, there are more than 1500 global cryptocurrencies. They are commonly used for illicit purposes like smuggling and money laundering.
But Venezuelans have preferred to store cryptocurrencies like Bitcoin, Litecoin, Dash, etc. in digital platforms to storing Bolivar. Adoption of cryptocurrency has increased exponentially in recent times.
As per cryptocurrency data analyst, the trading volume with respect to crypto has decreased in March due to a nation-wide power outage in Venezuela, but February has seen enormous growth in its usage. The trading volumes per week in February stood at £6.84m ($8.76m) which translated into £1m per day.

says economist Asdrubal Oliveros of Caracas-based consultancy Econanalitica.