Blockchain News
TosDis Partners with UniLend to Create New Niche in the DeFi Space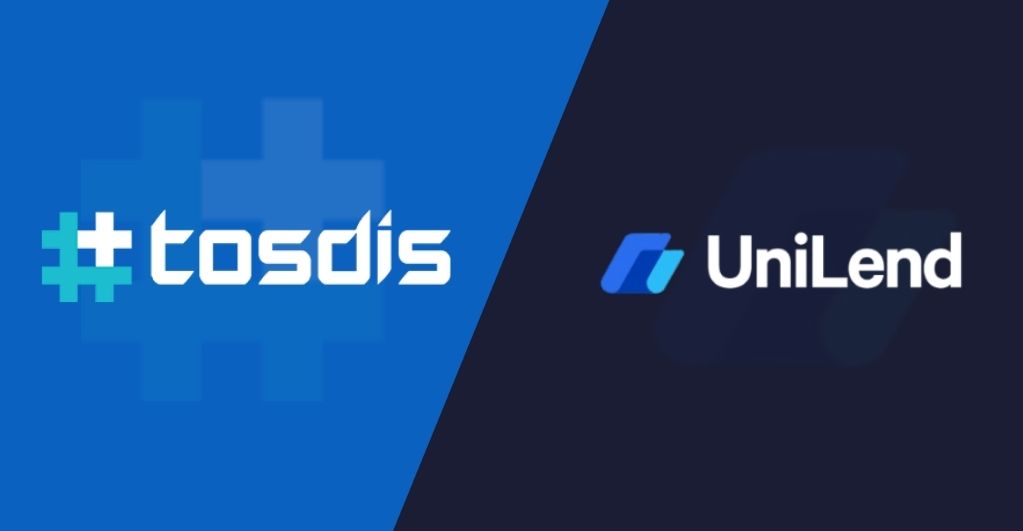 TosDis, or the one-stop DeFi Interoperable solution powered with liquid staking that offers DeFi-as-a-service, is all set to strengthen its network further. TosDis supports a wide range of services on its platforms like Staking-as-a-Service, Yield farming-as-a-Service, Liquid Staking, Peer-to-peer borrowing and lending, and advanced DEX (decentralized exchange). It aims to create a staking pool of tokens for its community to provide staking-as-a service in a decentralized way. 
However, TosDis has now diverted its focus on offering borrowing and lending services to DIS token holders, and thus it has partnered with UniLend that can help with these borrowing and lending services through smart contracts.
With this partnership, UniLend will allow users to trade, borrow and lend TosDis' tokens (DIS) in a fully decentralized manner. The collaboration between UniLend and TosDis will also allow users to provide liquidity in return for the interest accrued, thereby unlocking the DeFi functionalities for the first time in DIS tokens' history. Users will have the power to unlock their token's functionalities to receive interest while lending and paying an interest rate when borrowing.
There will be a wide range of opportunities for DIS holders who will be able to take advantage of the integrated smart contracts features of UniLend Finance. The smart contract features help DeFi and other trading capabilities co-exist within the same protocol that tends to solve the most complicated obstacle existing in the DeFi ecosystem – Liquidity issues that limit the DeFi adoption growth. 
UniLend integrates spot trading and money markets with various borrowing and lending services. Therefore, partnering with UniLend will be very fruitful for TosDis as both platforms have the same goal. 
Talking about this, TosDis CEO Mamoon said that partnering with UniLend has been a great step forward for TosDis. UniLend will help TosDis to provide its token holders with further utility for their tokens, thus bringing in more reputation for the platform.