Blockchain News
Essentia Collaborates with Value DeFi to Launch Its Own Liquidity Mining Solution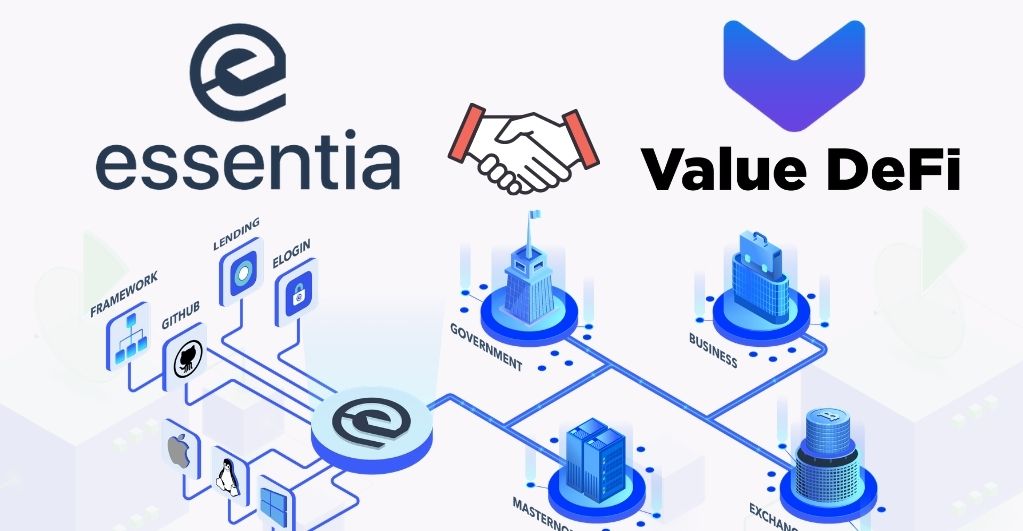 Essentia, the masternode enabled blockchain that offers interoperability, and cross-chain DeFi solutions, are all set to create new records in the DeFi ecosystem. Soon after its integration with the DeFi ecosystem and the launch of its innovative Unicrypt farms that are already open for farming, Essentia has now announced the launch of its own vFarm using a one-click solution from Value DeFi. Value DeFi is a platform hosting a suite of products that aim to bring true value, fairness, and innovation to DeFi (decentralized finance).
With this collaboration on February 22nd (Essentia's vFarm was added to Value DeFi), the blockchain network has planned to start the distribution of approximately 8.2 million ESS (Essentia native tokens) reward tokens on its vFarm through FaaS over the next 25 days. Faas or Farms-as-a-service is a decentralized self-serving platform that offers free services to projects that focusses on creating their own fully customized liquidity mining solutions, thereby saving time and money for everyone involved in the process. Contrary to farming on the Unicrypt farms, farming on FaaS does not require any LP tokens. To start earning ESS tokens, users just need to add their liquidity to a respective pool, and then it will be automatically added to Value DeFi. This will eliminate interactions with the Ethereum blockchain, thereby saving a lot of money that would be otherwise spent on higher fees.
By partnering with Value DeFi, Essentia focuses on providing more feasible liquidity solutions to users so that they can easily and effectively farm ESS tokens whilst providing the necessary liquidity that comes their way.
The first pool that to be launched is the ESS/ETH pool. Essentia announced the possibility of other options. It also mentioned that a step-by-step guide to using the VFarm service is underway.
The strategic collaboration with Value DeFi will provide Essentia's users with efficient ways to farm ESS tokens and liquidity at the same time.