Tezos News
Tezos (XTZ) Price Positioned for the Strong Recovery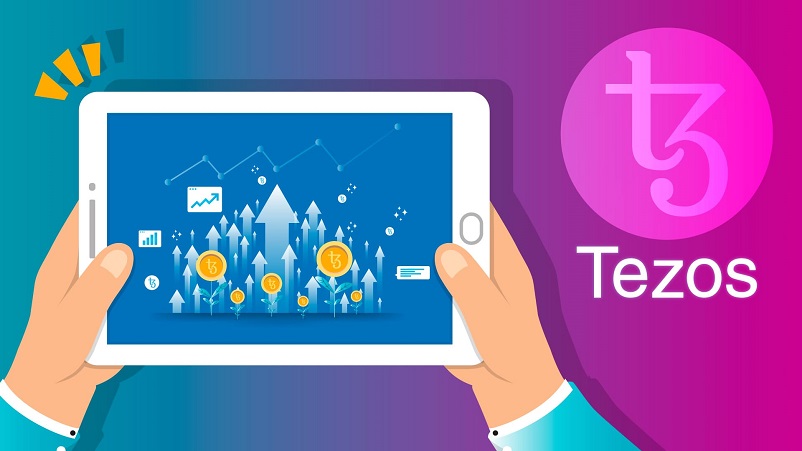 XTZ/USD price movement reflects moderate growth 
The improvement signs seem to strengthen in the upcoming hours
Tezos currency is exhibiting moderate growth over the last 24 hours. The coin has crossed yesterday's intraday high. The prospect of further improvement is ripe, and the coming hours might help the coin to exceed 7-days high at $2.37.
Tezos Price Analysis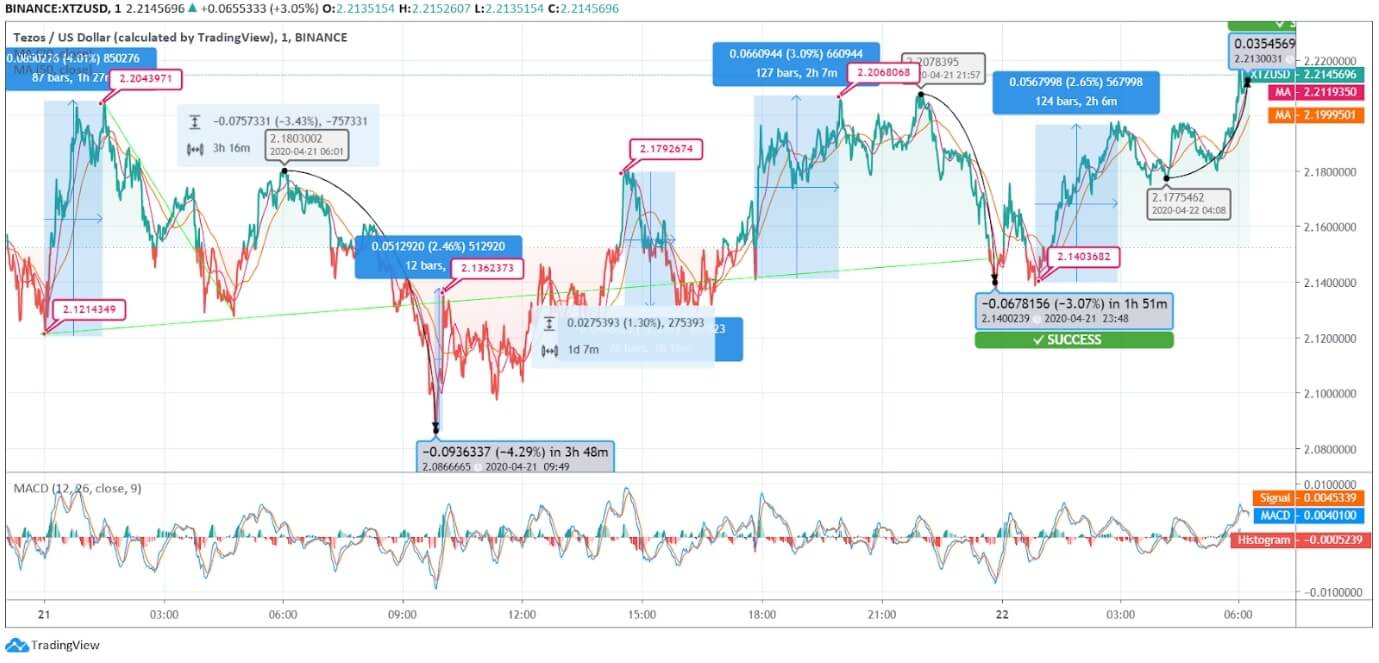 The XTZ coin started yesterday at $2.121, and in the next 1 hour and 27 mins, the price escalated to $2.20 by a steep hike of 4.02%. Then, the coin couldn't hold its price level at this high for long and dropped just above $2.12. Later, with a slight improvement to $2.18, the Tezos price again dropped, and this time touched $2.086 by 4.29% fall.
After this sharp slump, the XTZ price recovered immediately and touched $2.13 by 2.46% hike. Over the next 8 hours, the coin jumped to a $2.17 price mark. Then, Tezos faced rejection, and the price dropped to $2.12 again, but the same was followed by improvement, and at 20:00 UTC, the price spotted at $2.20. Before closing, XTZ formed a double-top, and then, it fell to $2.14 by 3.07% drop. Despite this fall, the intraday movement brought 1.30% progression.
Today, Tezos is spotted trading with upside momentum and keeps the uptrend intact. After opening, it took two and a half hours to touch $2.19, and then, it surged again and traded above $2.21. the XTZ coin holds the support from its SMA 20 & 50 at $2.211 & $2.199, respectively.
As per the overall price movement of the past 24 hours, the coin might continue to trade with bullish influence for the near-term. Tezos price has already violated the immediate resistance level at $2.21 as it trades at $2.2145 now. The currency is heading towards the next resistance level at $2.27.